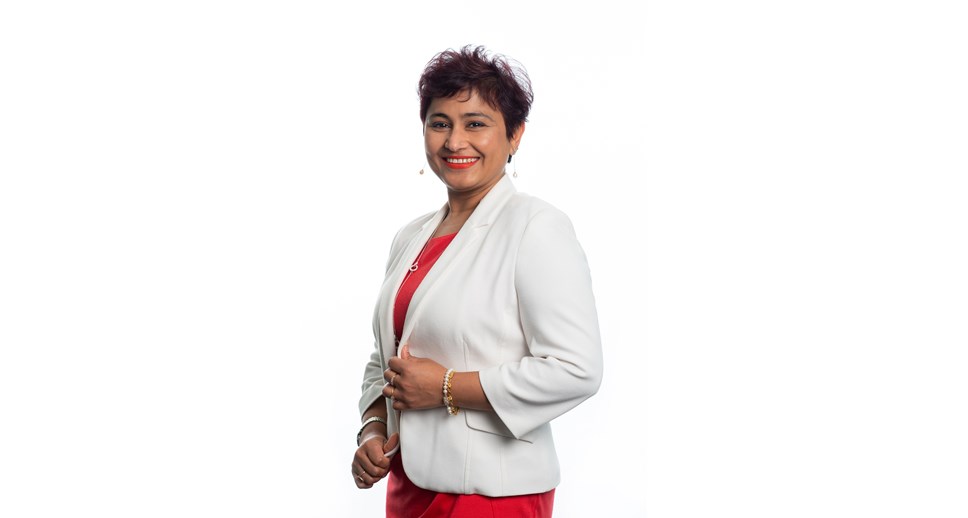 100 days is not a long time to go before we host COP26 in Glasgow – what can we do to change?
Scottish Enterprise climate champion board member Dr Poonam Malik talks about COP26 as a once in a lifetime opportunity for Scotland to showcase what good looks like around green innovation, renewable technology, green jobs, digital transformation, R&D capabilities and skills to create a thriving economy based around the careful use of resources and nature-based solutions.
As Nelson Mandela said: "It always seems impossible until it's done."
The transition to net zero is a huge global economic opportunity and one that Mark Carney, the UN's special envoy for Climate Action and Finance at COP26, described as the greatest of our time.
Investment in Scotland's climate tech sector grew by 35% in 2020 with projections that this could be £123million by 2025. There is collaborative action planning taking place across enterprise agencies and industry to make this happen, capitalising on the skills that exist.
Recently we have witnessed many world firsts in Scotland - from the world's first carbon neutral fire engine created in Cumnock by Emergency One supported by Scottish Enterprise, to hydrogen double decker buses in Aberdeen and Orbital Marine's tidal turbine in Orkney.
This all shines a big green beacon on Scotland's innovation capabilities in a very important year with COP26 on the horizon 100 days from now. This is the year of real opportunity for Scotland and our chance to make COP26 a long-lasting legacy for Scotland, Glasgow, the UK, and the world.
This is also a once in a lifetime opportunity for us to showcase what good looks like around green innovation, renewable technology, green jobs, digital transformation, R&D capabilities and skills to create a thriving economy based around the careful use of resources and nature-based solutions.
Contemplating our use of resources is important as we also approach Earth Overshoot Day on 29 July – the date when humanity's demand for usage of ecological assets and services exceeds what Earth can regenerate in that year.
Scottish Enterprise has prioritised low carbon initiatives for many years and there's been investment across a wide spectrum of projects from the commercialisation of early-stage ideas, and innovation in renewable technologies, through to sustainability advice, and financial support.
Between 2017 to 2020 over £122million has been invested in the energy sector and over half of that was within 'green energy' projects such as £40million in renewable projects, £21million in low carbon and £2million in carbon capture and thermal generation projects.
We also have targets to meet in relation to carbon emissions and in recent years our support, much of which has been delivered through innovation funding, sustainability specialists, and our Scottish Manufacturing Advisory Service, has helped businesses save over 700,000 tonnes of CO2 since 2018.
It is vital that in partnership with industry, businesses, SMEs, academia, public and third sector organisations Scottish Enterprise drives forward the need for companies to change for the healthier climate, adopt net zero policies and a more circular economy as we must change for the economy to make it more sustainable too.
Scottish Enterprise's Net Zero Framework guides all our economic development activity and internal operations. Alongside the launch of our Net Zero Framework we recently announced support to an iconic Scottish product – whisky – as North British Distillery received support to instil sustainability in the distilling process.
Nourishing entrepreneurs who are developing the solutions, technology and products that will get us beyond net zero is also vital. I have been watching programmes such as the Unlocking Ambition Can Do initiative with great interest too.
This year around 40 new companies, many with net zero solutions took part in the programme with innovative businesses offering truly unique services from analysing carbon from space as well as carbon in soil.
The plan is to do more of this support around scaling-up innovative solutions, more SME founders, more diversity too as we expand net zero opportunities. We aim to assist businesses in a range of sectors and industries we work in as well as investors we work with, to grasp climate opportunities, as well as growing areas such as climate, health and wellbeing technologies.
A new report was released by SCDI in partnership with RSE & ScotlandIS recently, that outlined Scotland's potential to be a leading innovator and exporter of technological solutions to climate change and this is an exciting area for growth.
An essential component of driving forward growth is the talent and skills available and Skills Development Scotland's climate emergency skills action plan and National Energy Skills Accelerator (NESA) due to be part of the Energy Transition Zone in Aberdeen will help.
A recent Aberdeen & Grampian Chamber of Commerce (AGCC) Oil and Gas Survey said the oil and gas sector is on the 'cusp of transformation' as 75% of contractors anticipate moving to renewables over the next 3-5yrs. That is great news as we transition the economy to thrive and ensure we have skills for the future.
It is often said that reaching net zero is a race not a journey. Through investment in training, skills, business innovation and technology commercialisation we will sail through to the finish line.
Therefore, I urge companies who haven't already, to change for the climate, and get us to the net zero finish line well ahead of our target date with a mindset focused on rebuilding a greener future.
Indeed, the UN has a Race to Zero campaign that has seen a fantastic number of Scottish organisations and places sign up, now totalling around 180. I encourage more organisations to sign up to this and highlight Scotland's leadership with 100 days until world and business leaders descend on Glasgow.
Leadership is forged only in times of crisis and after the most challenging past 16 months in living memory we have a unique opportunity to show the world that Scottish businesses and organisations are global leaders when it comes to talent, technology and innovation that offer real world-changing ideas and solutions.
We have an amazing platform to showcase innovative opportunities available for investment in the future of the planet to keep it green, sustainable, and healthy. Let's be change agents together: let's shape a thriving Scottish economy, with net zero, climate transformation at the forefront and build a better future with stronger collaborations and partnerships. Let's Do Net Zero.