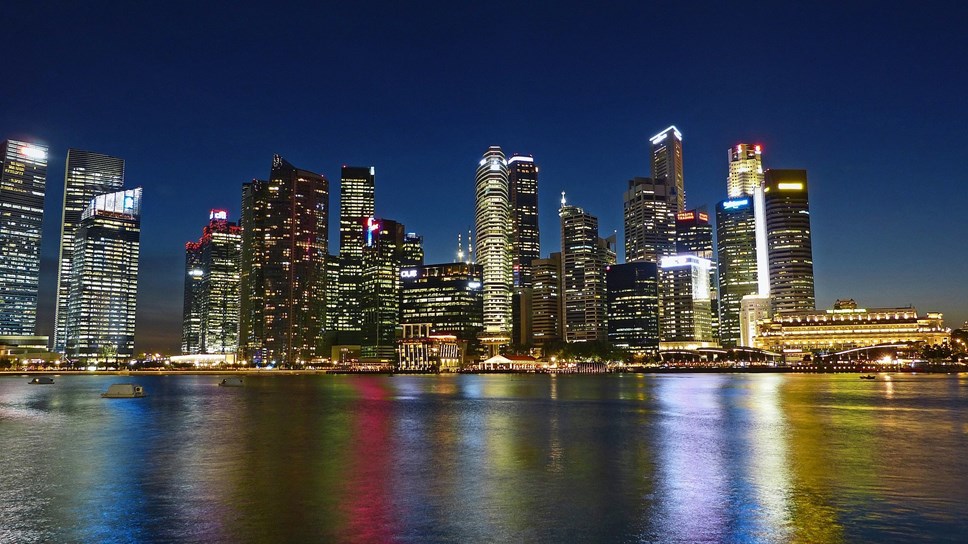 Amazing Partnerships Amazing Connections
Scottish Development International's Director of Global Trade Jan Robertson highlights emerging export opportunities in the Asia Pacific region for Scottish companies
There was good news about exports last month when HMRC's latest Regional Trade Statistics were published.
The latest annual data from HMRC showed that the value of Scotland's international goods exports increased by 23.5% in 2022 compared with 2021.
One notable statistic showed that the value of Scotland's goods exports to Singapore in 2022, excluding oil and gas, had increased by an impressive 44% compared to the previous year. The value of Scotland's goods exports to Singapore in 2022 was estimated to be £626m.
These statistics underlined something we in Scottish Enterprise and our in-market Scottish Development International (SDI) colleagues already know: the wider Asia Pacific region (APAC) offers Scotland significant trade and investment opportunities.
APAC will see significant growth over the coming years and has the potential to play an important role in Scotland's economic transformation. For example, the International Monetary Fund describes APAC as the world's fastest growing major region.
With this predicted growth, its significant population, and a desire by parts of the region to be at the forefront of technology and "catch up" in certain areas (including the net zero transition), this represents a tremendous opportunity for Scotland to work with countries across APAC and develop impactful trade and investment opportunities.
I was fortunate enough to recently visit Indonesia and Singapore on a Scottish Development International (SDI)-led trade mission in February. This trip really brought these opportunities to the fore and emphasised just how important partnership working will be for Scotland to enhance its trade and investment links with the region.
The space sector is a great example of this.
There are infinite possibilities for space technologies and space-for-good is something we should all be excited about. Scotland has managed to attract significant inward investment from the likes of Spire Global, Inc (who have an established and growing satellite manufacture and test facility in Glasgow) and Mangata Networks (who are establishing their new space engineering, manufacturing and operations hub in Prestwick), which will bolster Scotland's position as a manufacturer of small satellites.
Of course, Glasgow builds more satellites than any other place in Europe, something that resonates strongly with companies we speak to overseas.
Scotland also excels in delivering downstream technology via its increasing expertise in data analytics, AI and geosciences, via companies such as Ecometrica and Trade in Space, and through firms offering specialist software and services, including Craft Prospect and ThinkTank Maths.
And, of course, 2023 is an exciting year for Scotland with the first orbital launch on Scottish soil due to take place later this year.
Like Scotland, APAC countries such as Malaysia and Indonesia are focused on using space technology to manage its resources, use data collated from space alongside ground data to enhance decision making processes and to manage scarce resources effectively. Talking with the Malaysian space agency, MYSA, and attendees at the Global Space and Technology Convention in Singapore, it was clear that we can work together with partners to optimise the opportunities from space and drive trade and investment opportunities for Scotland.
Our net zero ambitions also unite us. While the starting points and timelines for a transition to net zero may be different, we are unified in achieving a just transition in a careful, fair, effective and efficient way as possible.
The context for the solutions in Scotland versus Indonesia is different; we have very diverse geographies and weather for a start! However, we can work together to ensure we transition to new energy solutions as soon and as effectively as we can.
For example, we are seeing interest in innovative companies such as Nova Innovation in the APAC region, with the company now working closely with local partners in Indonesia to apply their novel tidal technology in Larantuka.
Some APAC countries also offer Scottish supply chain companies opportunities to support offshore wind developments. For example, the ambitions with offshore wind in the region are substantial, with Japan setting its Floating Offshore Wind potential as 424GW and Fixed Bottom offshore wind as 128GW, and India looking to auction off 56GW of offshore wind capacity by 2023.
The global Food and Drink sector is already well established in Singapore and acts as a hub for the APAC region.
Recent statistics from the Scotch Whisky Association showed the opportunity that the region represents, with Asia now the biggest region global for Scotch exports (29%), overtaking the EU for the first time (26%).
To leverage the food and drink opportunity in the region, our SDI APAC Food and Drink team has established a key relationship with Lazada RedMart, Singapore's main e-commerce platform. This has resulted in the creation of a Scottish Store on RedMart; more than 400 brands are now available to purchase, helping to satisfy the growing demand in the region for Scotland's premium products.
APAC isn't "next door", of course, and each market has its own trade and investment considerations that need to be carefully understood and considered. However, the opportunities that exist are substantial.
The connections being established by the SDI APAC team are core to Scotland realising these opportunities. Working alongside the GlobalScot network, the Scottish Government's Trade and Investment Envoys, Scotland's universities (many of whom are present in APAC) and partners such as the Department of Business and Trade and local innovation agencies, we can help Scotland achieve even more in the region over the coming years.
If you are looking to grow your business by exporting, look at our website to see how we can support you to do this: www.scottish-enterprise.com/support-for-businesses/exports-and-international-markets