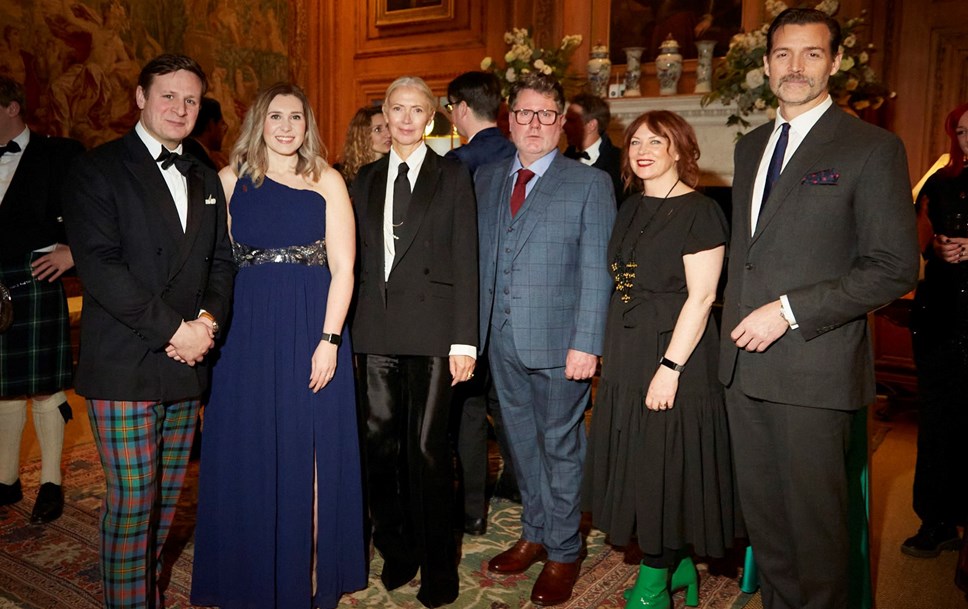 Fashionably Scottish: exporting our sustainability story
Scottish Development International's Laura Suarez shares her thoughts on a recent visit from The Fashion Council Germany.
A group of some of the most prominent fashion influencers in Europe descended upon Dumfries House in Ayrshire this month for a two-day conference focused on sustainability, where key themes for discussion will include circular fashion, sustainable craftmanship, recommerce, fashion rental and greenwashing.
The Fashion Council Germany (FCG), headed up by CEO and GlobalScot Scott Lipinksi, which brought the event to Scotland, aims to develop a visionary, technological and sustainable future within a global market. The event was also supported by The Prince's Foundation, as part of its mission to champion sustainable practices and preserve traditional textile skills.
Clearly there is strong alignment with our own domestic focus and the values upon which Scotland is forging its trade and investment relationship with the world.
Those values – fair work, net zero and sustainable and inclusive economic growth – are part of what makes our country unique.
Why is this relevant to a visiting fashion council? We know that trading decisions are influenced by a number of criteria, including a company's own corporate values – whether these are about the environment, society, sustainability or something else – and the expectations of its shareholders.
One of the reasons an overseas company might choose to partner with or buy from Scotland is because they see an alignment between their own corporate values and the values on which Scotland is building its future.
So every time an international customer trades with Scotland or supports a Scottish company, they become part of our story. They send a clear message to their own customers that they share our values and appreciate our heritage.
This is a Scotland which is progressive, creative, welcoming, pioneering, determined and has generosity of spirit. These characteristics are absolutely brought to life by some of the Scottish fashion and textiles companies which we will be introducing to the Fashion Council Germany this week.
As we seek to improve the delegates' understanding of the variety of fabrics and textile manufacturers we have in Scotland, the aim is to stimulate potential design / fashion collaborations with Scottish companies which are leading the way in sustainable developments.
Lanarkshire company Advanced Clothing Solutions (ACS) is one of the UK's leading circular and sustainable fashion fulfilment facilities and its innovative approach to developing a circular fashion model recently helped to secure the coveted B Corp status.
Prickly Thistle – the self-proclaimed 'tartan rebel from the highlands' – is Scotland's first B Corp textiles company and is currently working with Johnstons of Elgin on a research project developing coarse wool into a useable apparel fabric, with support from the Industrial Biotechnology Innovation Centre (IBioIC) and the University of Edinburgh.
And in the accessories field, Scottish eco-friendly luxury bag manufacturer Rocio – which recycles its samples and collections every season and only uses sustainable and rapidly renewable materials – recently collected the first ever Circular Economy award from Zero Waste Scotland.
We are not short of ambitious Scottish companies with a story to tell and inbound visits from influential groups such as the Fashion Council Germany provide a valuable platform from which we can do just that.
We're very fortunate in Scotland to have a strong and engaged network of GlobalScots, and the support of Scott Lipinski in bringing this delegation to Scotland is a great illustration of how we can harness the power of our networks to advocate for ambitious Scottish companies, as we support them on their export journeys.