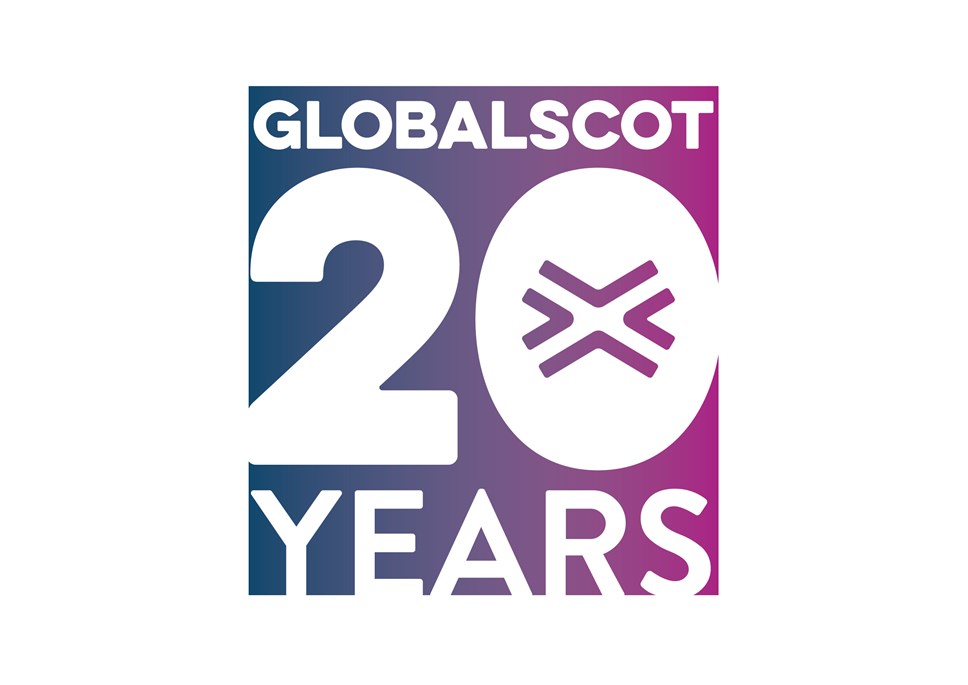 GlobalScot – 20 years of promoting Scotland internationally
In the latest edition of Business Scotland (autumn 2021), our interim Managing Director, Neil Francis highlighted the power of GlobalScot as the network celebrates its 20th anniversary - you can read his thoughts below
If there's one message that Scottish Development International (SDI) has stressed over the past year it is this: Scotland is open for business.
Despite the obvious impact of COVID-19 on global trade and investment levels, our specialists across the world have continued to highlight why Scotland remains such an extraordinary proposition to invest in, while supporting companies sell their world-class products and services overseas.
Their actions have helped ensure thousands of inward investment jobs were secured for Scotland in FY20/21, while our trade-related activities allowed companies to forecast international export sales in excess of £1bn over the same time-period.
And despite the pandemic, the EY Attractiveness Survey 2021 published in June showed that Scotland remained the most attractive location in the UK for FDI.
SDI has a presence in more than 30 countries across the world and my overseas colleagues will continue to promote Scotland as a country that's progressive, pioneering and inclusive, delivering more economic opportunities for our communities.
But our trade and investment specialists cannot do this alone.
International trade and investment are incredibly competitive markets and a country such as Scotland needs to utilise all resources at our disposal. One of these resources is our GlobalScot network.
Consisting of entrepreneurs, business leaders and community figureheads, GlobalScots are a vital component of Scotland's international network, providing Scottish companies with critical market insights and highlighting opportunities in Scotland to potential investors. As a result of their skills, experience and connections, GlobalScots compliment the work of our overseas colleagues perfectly.
The value of GlobalScot has never been more apparent than over the past 18 months. As SDI had to adapt our way of working and the services we provide companies, we've relied heavily upon our GlobalScots, who are based in strategically important markets and sectors across the world.
For example, GlobalScots have played a key role in the many digital events we've held for Scottish businesses over the past year, offering their expert sectoral advice and local market knowledge. A perfect illustration of this was SDI's La French Day event in September, a digital engagement in partnership with the Scottish Chambers of Commerce that highlighted export opportunities in France.
Alongside this online activity, GlobalScots have been engaging directly with Scottish firms over the past year, as well as virtually introducing SDI in-market representatives to key stakeholders and companies.
It's somewhat fitting therefore that GlobalScot recently achieved a very significant milestone: celebrating its 20th anniversary in July.
Congratulating GlobalScot on reaching its 20th year, First Minister Nicola Sturgeon said the network "undoubtedly helps Scotland punch above its weight when it comes to attracting global investment." Industry leaders that have worked in partnership with GlobalScot also praised the network, including Simon Erlanger, Managing Director of the Isle of Harris Distillery and Sandy Kennedy, CEO of the Entrepreneurial Scotland Foundation for the past 10 years.
Harnessing the GlobalScot network has helped to deliver millions of pounds of investment for Scotland and supported numerous Scottish companies enter markets overseas.
That's why GlobalScot is fully embedded in the three pillars of the Scottish Government's global trade and investment strategy: Shaping Scotland's economy: inward investment plan; Scotland: A Trading Nation; and Investing with purpose: global capital investment plan. As identified within Scotland's Vision for Trade, GlobalScots, along with Scotland's trade envoys, our broader international networks and alumni are also projecting our principles internationally and enhance the international reputation of our products and services.
Despite the success of GlobalScot, the network has no intention of resting on its laurels. Scottish Enterprise has bold ambitions for the remainder for FY21/22, including delivering up to 10,500 planned jobs paying at least the real living wage and supporting up to £1bn planned international exports. GlobalScot will play an integral role in achieving these targets.
A glimpse at the GlobalScot website shows the activity the network has lined up over the coming months. As we get closer to COP26 in November, our GlobalScots will also be highlighting just why Scotland is well placed to tackle the challenge of Climate Change.
Amidst all this activity, GlobalScot is here for your business. If you aspire of trading internationally but don't know where to start, one of our GlobalScots is likely to be able to help.
GlobalScot is a rich, worldwide network of experts and business leaders who are waiting to support Scottish businesses. You can get advice, one-to-one support and make impactful connections in global markets. And it's absolutely free to join this international community.
So, it is clear that the internationalisation of Scotland's economy and our country's international competitiveness is absolutely critical to our economic recovery from COVID-19. As a result of our world-class workforce and companies, the integrated ecosystem between the public and private sector and the incredible natural resources at our disposal there's every reason to be optimistic that Scotland will remain a magnet for global investment and a leading trading nation.
Scottish Enterprise, our trade and investment specialists overseas and the GlobalScot network stands ready to help your company on its international journey.
----------------------------------------------------------------------------------------------------------------------------------------------------------------------------
Neil's editorial was included in Business Scotland magazine's autumn 2021 edition, which was published on 22 October. You can read this edition of Business Scotland at: 24 – Business Scotland – Page 181131 – Reveela
The online version of this article can be viewed at: https://www.businessscotlandmagazine.com/globalscot-20-years-of-promoting-scotland-internationally
Business Scotland is the official publication of the Scottish Chambers of Commerce