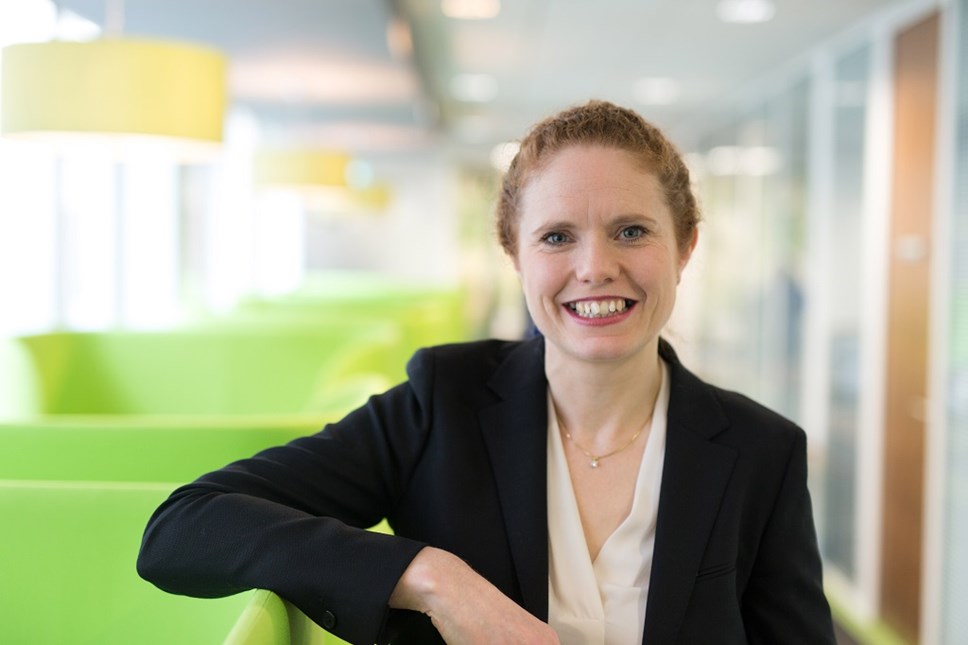 New export plan to support international ambitions of life sciences businesses
Writing for The Scotsman's Life Sciences Conferences Report, Scottish Enterprise's interim Director of Global Trade, Jan Robertson outlines SDI's role on a new industry-focused export plan for the sector
As Scotland continues to focus on delivering sustainable economic growth, it has become increasingly clear there needs to be a concerted effort to further internationalise those sectors where our country is a genuine world leader.
The Scottish Government's National Strategy for Economic Transformation targets growth industries in which Scotland can build on strong foundations, while Scottish Development International (SDI), the international arm of Scottish Enterprise, focuses our support on companies within these industries where Scotland's greatest export strengths lie.
While Scotland excels in so many areas of the economy, one of our main success stories is life sciences. And the numbers show this to be the case.
Scotland has one of the largest life sciences' clusters in Europe, with the sector employing more than 40,000 people across enterprises and higher education institutions.
There are more than 700 life sciences businesses based in Scotland. Turnover in 2019 for the cluster was more than £7 billion with exports contributing £3 billion, ­an increase of more than 80% since 2010. The sector's growth has been supported by a thriving ecosystem consisting of innovation districts and assets such as Edinburgh BioQuarter, BioHub in Aberdeen and MediCity in Glasgow, while Scotland enjoys one of the healthiest early-stage risk capital markets in Europe.
The sector's strengths can be found in medical technologies, pharmaceutical services, digital health and care, animal health, aquaculture and agritech (AAA), and industrial biotech. These areas will be vital to addressing global challenges in relation to delivering sustainable, affordable, and effective healthcare, and finding solutions to climate change.
So, it's clear that Scotland has a lot to offer the world when it comes to life sciences. As Scotland's international trade and investment agency, it is the job of SDI to support companies to take their world-class products and services to a global audience.
That's why we've been delighted to work with the Scottish Government and the Life Sciences Industry Leadership Group to develop an industry-focussed Export Plan for the sector.
Launched by Trade Minister Ivan McKee, the blueprint aims to grow the sector's exports by assisting companies to enter and grow in key markets through promoting innovation and expertise and providing support to firms to maximise their international trade potential.
The plan aims to do this via a number of actions, including providing support for market research, increasing levels of understanding about international regulations, reimbursement and compliance, promoting cross-sector collaboration and delivering a series of networking events to encourage companies to support each other to help maximise the opportunity.
The United States is a priority market for a number of sub-sectors. The plan therefore has a strong emphasis on helping companies to do more in this key market.
SDI will ramp up its presence in the US by recruiting an additional in-market specialist and by attending key sector events, including the annual BIO International Convention.
It was energising to discuss the plan and our international ambitions for the sector at The Scotsman's Life Sciences Conference 2022 in Glasgow on 24 November. The theme of the conference was 'Growing Global' and it brought the Scottish sector together to discuss how it can be best prepared to become a truly global industry.
The conference looked at the environment to support innovation and entrepreneurship across Scotland, and the skills needed to support the next generation of life science companies. There was also insight into how the triple helix (government, industry and academia) can work together to transform Health and Social Care in Scotland.
Alongside our partners, we welcomed the opportunity to outline the supportive trade ecosystem that exists for businesses and organisations to help the sector thrive. Scottish life science companies across Healthtech, Pharma Services and AAA also showcased how they were tackling, and succeeding in, growing their businesses in key markets.
Supporting innovative Scottish companies to scale up and grow through exports is a priority for Scottish Enterprise. That's why we were pleased to announce earlier this year that the support SDI provided to companies across Scotland in the past financial year will result in £1.44 billion of planned international sales over the next three years.
Scotland's life sciences sector is internationally renowned thanks to our incredible workforce, world-class universities, supportive business ecosystem and innovative companies. As a result, the global potential of Scotland's life sciences sector is huge and the Export Plan will harness this potential even further by providing practical support to businesses across Scotland.
Our SDI trade specialists based here in Scotland, and in more than 30 locations across the world, working together with our partners and Scotland's international networks such as our GlobalScots, will continue to bang the drum for our country's life science sector, opening doors for Scottish firms to overseas markets in the process.
--------------------------------------------------------------------------------------------------------------------------------------------------------------------
Jan's editorial was initially published by The Scotsman's Life Sciences Conferences Report on Friday, 2 December. You can view this here: https://www.scotsman.com/business/life-sciences-interim-director-of-global-trade-at-scottish-development-international-jan-robertson-looks-to-build-on-the-countrys-strengths-3940184