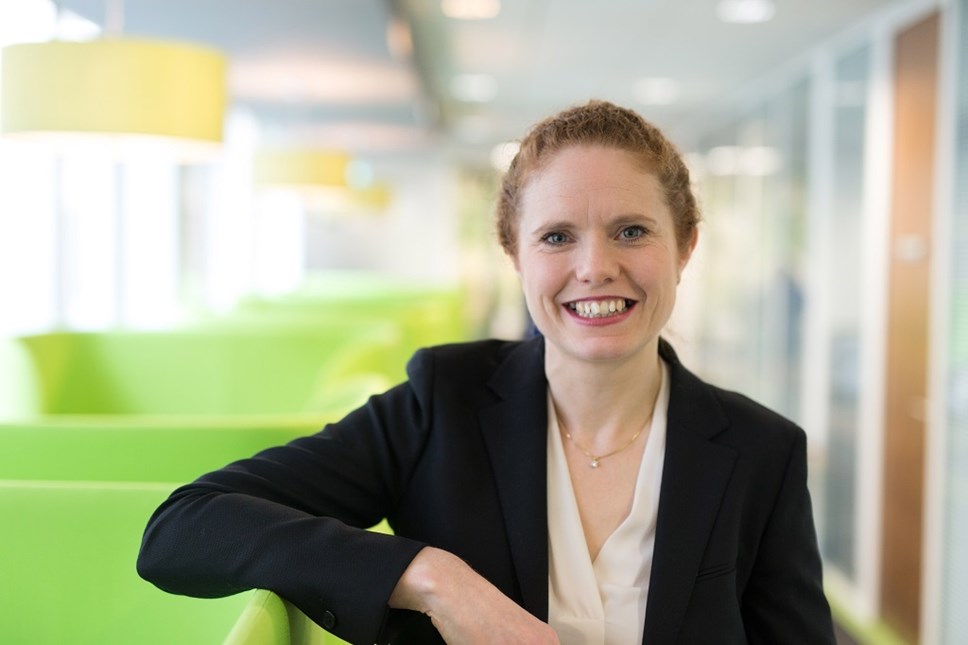 Resilience and innovative thinking ensures Scottish exporters continue to shine
Writing for the Scottish Council for Development and Industry (SCDI), Scottish Enterprise's interim Director of Global Trade, Jan Robertson assesses SDI's FY21/22 Trade results and the importance of exports to Scotland's economy
The world of international trade has experienced a level of upheaval and disruption that has not been seen in our lifetime.
To encounter a once-in-a-century event such as the global COVID-19 pandemic – and its worldwide impact on public heath – would have been difficult enough. But for this to be followed by Russia's invasion of Ukraine – the largest armed conflict in Europe since World War II – and one of the impacts being the resulting spike in energy and commodity prices, the challenges for exporters have been immense.
And that's not to mention the fundamentally changed nature of our trading relationship with the EU following Brexit and the impact that had on companies as they adjusted to this new relationship.
So, within that context, it is not unexpected that Scotland – and the UK as a whole – have experienced a decline in exports compared to pre-pandemic levels. However, we did see an increase in Scotland's yearly export rates according to HMRC statistics, and SDI's annual Trade results figures unveiled today by Scottish Government Minister for Business, Trade, Tourism and Enterprise, Ivan McKee provided further cause for optimism.
Mr McKee announced that trade support SDI provided to companies across Scotland in FY21/22 will result in £1.44bn of planned international sales over the next three years.
SDI, the international arm of Scottish Enterprise, and its sister agencies Highlands and Islands Enterprise and South of Scotland Enterprise, supported Scottish firms to enter 208 new markets in the past financial year, with a focus on the United States, China, Germany, Spain and France. As part of this, 176 new products and services left Scotland for these markets in FY21/22.
While these figures underline the fantastic work of SDI's Trade Specialists both in Scotland and more than 30 locations across the world, they could not have been achieved without the extraordinary perseverance of Scottish exporters.
These firms have demonstrated enormous resilience over the past year, including navigating logistical and skills issues, rising costs, market access, non-tariff barriers and supply chain difficulties.
Despite these challenges, the appetite for trading internationally amongst Scottish companies has not diminished. Our intelligence suggests that two of the biggest opportunities for Scottish companies are international growth and new markets – both driven by expected increased demand for their goods and services.
And SDI has been there to assist them every step of the way.
Through our values-led approach, we've focused on supporting companies within sectors where Scotland's greatest export strengths lie: Consumer Industries, Science and Technology and Energy and Low Carbon Transition. SDI has provided specialist trade support to companies that make the most significant contribution to Scotland's economic recovery, targeting our efforts in priority markets.
According to their level of export maturity, we've provided tailored trade support to individual companies, including market knowledge, technical expertise and connections.
Our in-market specialists have worked tirelessly to deliver International Trade Opportunities. For example, last year 1,179 new trade opportunities were identified for Scotland's exporters. We saw opportunities from Asia Pacific almost doubling compared to FY20/21 levels, reflecting both an appetite from Scottish companies to explore new market opportunities, and the growing opportunities this market offers.
SDI also led delegations to some of the world's biggest trade events in the past year. These included Expo2020 in Dubai, the China International Import Expo in Beijing and numerous high-profile trade shows in the United States, including the Atlanta International Gift and Home Furnishings Market.
Alongside this, we've been able to maximise Scotland's incredible international networks. These business leaders have provided guidance and insights; making connections that allowed Scottish firms to enter overseas markets.
One such cohort is our GlobalScot network. GlobalScot celebrated its 20th anniversary last year and continues to go from strength to strength, with the network now boasting more than 1,150 members worldwide.
SDI has been able to utilise the Scottish Government's burgeoning Trade and Investment Envoy network. There are now 11 Trade and Investment envoys, many of whom are also GlobalScots.
Where physical travel continues to cause problems, Scottish companies have shown a willingness to adopt new ways of doing business, such as e-commerce and selling online.
Across Scottish Enterprise, we offer e-commerce services to help SMEs trade both domestically and internationally. For example, SDI's International E-commerce Programme offers the tools to get businesses started.
We witnessed the support SDI provides via its digital services become ever more important during COVID. For example, in FY20/21, more than 1,000 businesses participated in SE's e-commerce online events – a fourfold increase compared to the previous year. This demand has continued to increase as companies recognise the increasing importance of global e-commerce platforms.
Focusing on FY22/23, SDI wants to help exporters achieve more.
Exporting companies remain vital for Scotland's ambitious recovery and growth ambitions, with export-related growth helping create fair work opportunities for Scotland's most ambitious companies and in delivering a just transition to a net zero economy.
Our intelligence also suggests that Scottish companies expect to see their export levels increase during 2022/23 with increased company interest in new markets, predominantly in Asia and the Americas.
That's why as part of our International Operating Plan for FY22/23, SDI aims to deliver further international growth and maximise the impact of our trade activities. This includes strengthening our engagement with exporters that are best placed to make a significant contribution to Scotland's economic recovery.
This activity will ensure SDI significantly contributes to achieving the international ambitions set out in Scotland's National Strategy for Economic Transformation (NSET), as well as the national priorities of A Trading Nation, aligned to the principles set out in A Vision for Trade.
The need for Scottish firms to internationalise remains high and SDI stands ready to assist. Through the knowledge, insights and connections of our Trade Specialists, GlobalScots and partners, we can offer vital trade support to Scotland's resilient and innovative companies who have weathered the most intense of storms over the past couple of years.
----------------------------------------------------------------------------------------------------------------------------------------------------------------
Jan's editorial was initially published by SCDI on Friday, 26 August. You can view this here: SCDI Member Blog: Resilience and innovative thinking ensuring Scottish exporters continue to shine - SCDI - SCDI