17 October 2018
AI and Blockchain Accelerator launches in Edinburgh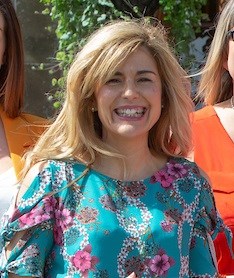 This week (15-20 October) marks the beginning of the Wayra AI and Blockchain Accelerator – delivered with funding support from Scottish Enterprise.
The programme is a collaboration with Wayra UK (Telefonica's open innovation platform) in partnership the University of Edinburgh's School of Informatics and supported by Cisco.
The first cohort of 10 start-ups, welcomed to the capital on Monday, will be assisted in scaling up with the aim of becoming world leaders. The programme will support a total of 20 companies this year.
Ana Gallardo of Scottish Enterprise's Entrepreneurial Growth team worked with Wayra and partners to bring the accelerator to Edinburgh. She explains: "We're aiming to assist AI and Blockchain start-ups with the potential, capability and ambition to deliver high, inclusive growth – as well as giving them ongoing access to the business support networks of Scottish Enterprise, the University of Edinburgh and Telefonica.
"This drives forward two key initiatives for Scottish Enterprise – our ambition to establish Scotland as a world-class destination to start and grow your business, and Edinburgh's ambition to become the Data Capital of Europe, supported by the recent City Region Deal.
"It's no coincidence that this accelerator is based in Edinburgh, and we have the opportunity to capitalise on the Wayra UK and Telefonica brands to showcase the quality of start-up activity in AI and Blockchain, and the great support infrastructure that exists in Scotland to grow businesses.
"International start-ups joining the accelerator will have the unique opportunity to embed themselves in the Edinburgh ecosystem and find out first-hand how engaging with Scotland can really support their growth."
Scottish Enterprise
is Scotland's national economic development agency and aims to deliver a significant, lasting effect on the Scottish economy. Our role is to help identify and exploit the best opportunities for economic growth. We support ambitious Scottish companies to compete within the global marketplace and help build Scotland's globally competitive sectors. We also work with a range of partners in the public and private sectors to attract new investment to Scotland and to help create a world-class business environment.
Follow us on Twitter at
http://twitter.com/scotent
Follow us on Facebook at
http://www.facebook.com/scottishenterprise