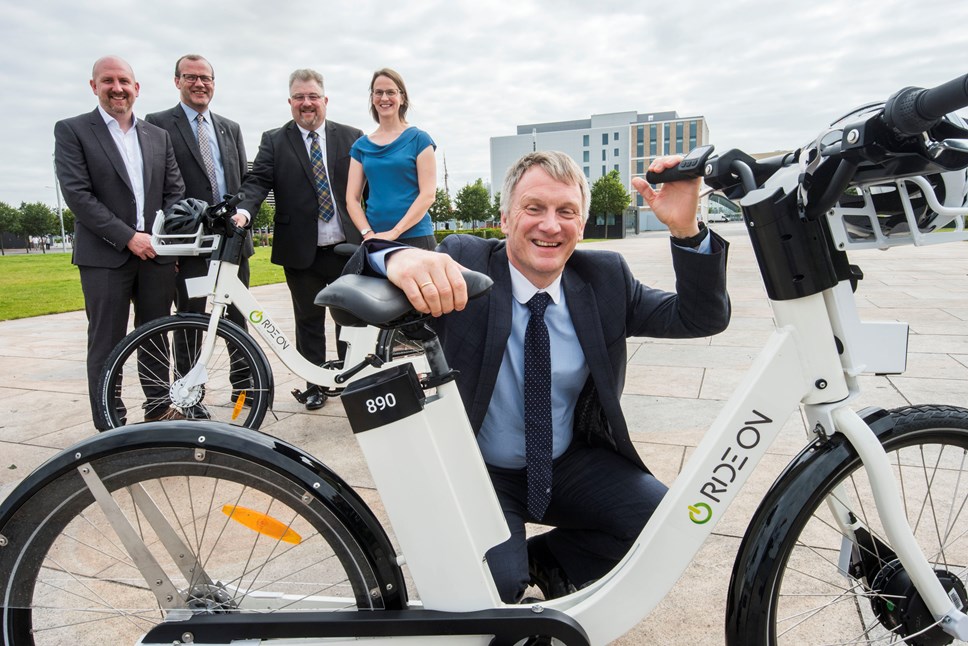 Bumper year of RSA activity as Scottish Enterprise offers £24.5m to companies
75% increase in total grant value since last year
2,394 jobs created or safeguarded in Scotland – 37% more than last year
Helping to deliver £316.4m planned capex – more than 6x last year's figure
99% of offers were for SMEs
Scottish-owned companies account for 86% of offers
Average grant to Scottish SMEs rose by £100,000 since last year
2018/19 saw Scottish Enterprise offer 69 Regional Selective Assistance (RSA) grants worth £24.5m to businesses across a wide range of sectors. The grants relate to projects with planned capital expenditure of £316.4m, which are expected to create or safeguard 2,394 jobs in Scotland.
The figures, published today in Scottish Enterprise's RSA annual report, highlighted that small to medium enterprises (SMEs) accounted for 68 of the 69 accepted offers, with a total grant value of £17.9m, planned investment of £64.4m and 1,918 new or safeguarded jobs.
This year's £24.5m total represents a 75% (£10.5m) increase in the value of grant offers compared to last year. The report also highlights that Scottish-owned companies received a greater sum than in any of the previous three years – accounting for 86% of the total value and representing an almost 50% increase on the sum offered to Scottish companies in 2017/18.
The increase in value of offers has in turn encouraged larger projects to come forward, with a 37% increase in anticipated grant-supported jobs compared to last year and a 576% increase in planned capital expenditure.
The average grant to Scottish-owned SMEs rose by £100,000 compared to 2017/18. Companies owned elsewhere in the UK accounted for 6 offers, while 4 offers were for foreign-owned companies.
Finance Secretary Derek Mackay said: "Scotland's economy continues to go from strength to strength and these results are further testament to this.
"We are committed to helping businesses grow and attracting new business to Scotland. Along with our R&D grants programme, RSA is one of the main ways in which Scottish Enterprise can support economic development and it's great to see businesses are taking up this support in such numbers.
"Of course, a 'no deal' Brexit remains the biggest threat to our economy, and the Scottish Government will continue to work as hard as we can to mitigate the impact on businesses and our economy."
Jane Martin, MD of Business Services and Advice at Scottish Enterprise, said: "Now, more than ever, it is important that businesses across Scotland invest in their future growth and resilience. RSA is an important tool in stimulating that kind of investment by sharing some of the risk – while growing our economy and creating even more quality jobs for communities across the country.
"The fact that 99% of offers were for SMEs demonstrates that we recognise their importance to transforming Scotland's economy. It's particularly pleasing to see a 37% increase in the number of jobs we expect to be created or safeguarded as a direct result of these grants, generating positive impacts for people across Scotland by investing in its business base."
Grants were awarded across a broad range of sectors including financial services, food and drink, textiles, construction, manufacturing and technology. Examples include US technology and data consultancy Transiris, which received a £250,000 RSA grant enabling it to create 26 new jobs in Glasgow; electric bicycle manufacturer Cyclotricity, which received a £120,000 grant enabling the creation of 12 manufacturing jobs in Glenrothes; and smart city consultancy Urban Foresight, which received a £150,000 RSA grant to expand to Dundee creating 10 new jobs.
Transiris CEO Silvian Centiu said: "We're always looking for the best people anywhere in the world – that's how the workforce generally develops these days. Scottish universities include some of the best in the world, and there's a strong culture of innovation and entrepreneurship. We found a very good business infrastructure here, and a culture that's viable for a growing company."
Urban Foresight Director Rachel Beeton said: "We had served clients in Dundee and across Scotland from our base in Newcastle in the past and were delighted to have the chance to move to a permanent base in Dundee. Scottish Enterprise supported us to expand and create a fully-fledged Scottish consultancy team to allow us to work more closely with our customers."
Contact Information
Press Office
Notes to editors
Contact information:
Jennifer Stevenson
Scottish Enterprise
0141 468 5779
07919 227 836
jennifer.stevenson@scotent.co.uk
Notes to Editors:
To view the full report please visit https://scottish-enterprise.co.uk/our-organisation/accessing-our-information
About Scottish Enterprise
Scottish Enterprise is Scotland's national economic development agency. We're committed to growing the Scottish economy for the benefit of all, helping create more quality jobs and a brighter future for every region.
Follow us on Twitter at http://twitter.com/scotent and https://twitter.com/ScotEntNews
Follow us on LinkedIn at https://www.linkedin.com/company/scottish-enterprise/
About Regional Selective Assistance (RSA)
Regional Selective Assistance (RSA) is the main national scheme of financial assistance to industry. It provides discretionary grants to investment projects that will create and safeguard employment in areas designated for regional aid under European Community law. It also includes 'Tier 3' assistance in other designated areas where we can offer support to small and medium enterprises (SMEs), delivered under the EC's General Block Exemption Regulations. Payment of RSA is made in instalments, typically over several years as job and capital expenditure targets are met.
Since 2015/16 Scottish Enterprise has made a total of 274 RSA offers with a value of £71.8m, which has supported capital expenditure of £500m and helped create or safeguard 7,665 jobs. For more information on RSA visit www.scottish-enterprise.com/rsa