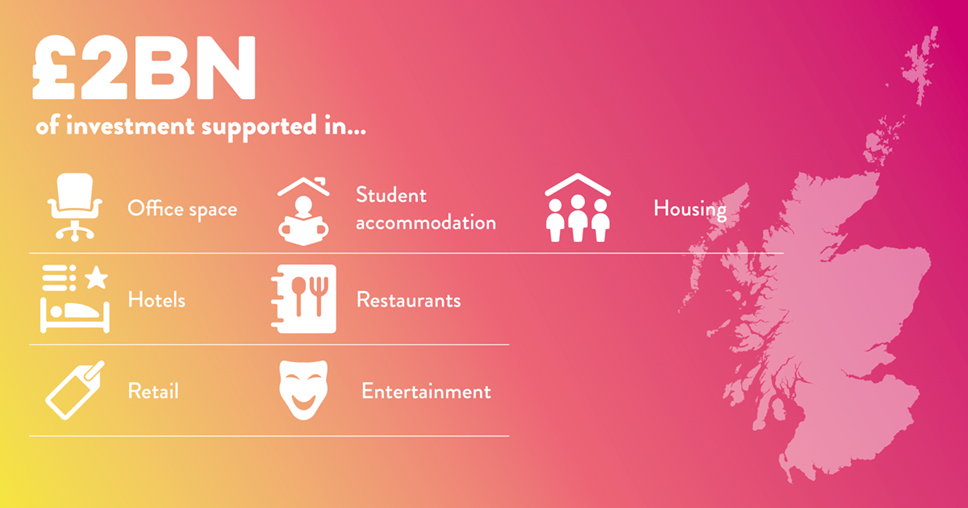 Business backing tops targets to endorse Scottish projects
Support for Scotland at the world's premier property exhibition has reached a record level.
Scotland@MIPIM 2020 has so far attracted investment from 25 organisations – more than ever before. And the backing has beaten endorsement targets by bringing in more than £170,000 to help promote Scotland as an attractive proposition to many of the biggest property investors on the globe.
This will support Scotland's presence at the event which has helped secure more than £2billion investment in projects in some of our major cities, creating and supporting around 10,000 jobs.
Charlie Smith is Managing Director of Scottish Development International (SDI), the trade and inward investment arm of Scottish Enterprise.
He said: "MIPIM is widely recognised to be the most significant property investment event in the world and attendance there will put Scotland up alongside the major cities and regions of Europe, and beyond.
"As we begin life outside of the European Union, it is more important than ever that we cultivate and foster those international relationships and it's great to be able to do so with a collaborative Team Scotland approach – public and private sector coming together to extol all the benefits Scotland has to offer.
"Our private sector backing continues to grow and this year's record-breaking partnership backing is testament to the success of this event in bringing investment, jobs and growth to the Scottish economy."
Scotland's partners at this year's MIPIM range from academic institutions to transport hubs, architects to manufacturing innovators.
They have pledged more than £170,000 to back the delegation – way beyond the £150,000 target for this year and even further beyond last year's total of £143,000.
David Melhuish, Director of the Scottish Property Federation said: "The Scottish Property Federation is delighted to be part of Team Scotland at MIPIM 2020.
"The real estate sector's increased support for Team Scotland this year is a strong vote of confidence in Scotland's potential as a place for investment and business."
In consideration of the climate emergency, many of the projects being promoted at the Scotland pavilion will have a green investment focus. All collateral will be provided on a digital format to reduce paper use, and Scottish company Vegware will provide sustainable products for serving catering and refreshments.
Projects seeking investment include the Edinburgh BioQuarter, the Advanced Manufacturing and Innovation District for Scotland (AMIDS) and Queens Square in Aberdeen.
List of sponsors
Advanced Manufacturing Innovation District for Scotland (AMIDS)
Edinburgh BioQuarter
University of Edinburgh
University of Glasgow
Soluis
7N Architects
Crosswind Developments Scotland
Morgan Sindall
Robertson Group
Buccleuch Property
Glasgow Airport
Faithful and Gould
Arcadis
Chris Stewart Group
Intelligent Growth Solutions
Civic Engineers
Clyde Gateway
Hawkins Brown
HLM Architects
PeddleSmart
HBD
Scottish Property Federation
Scottish Cities Alliance
Shoosmiths
Glasgow City Innovation District
Contact Information
Donna Watson