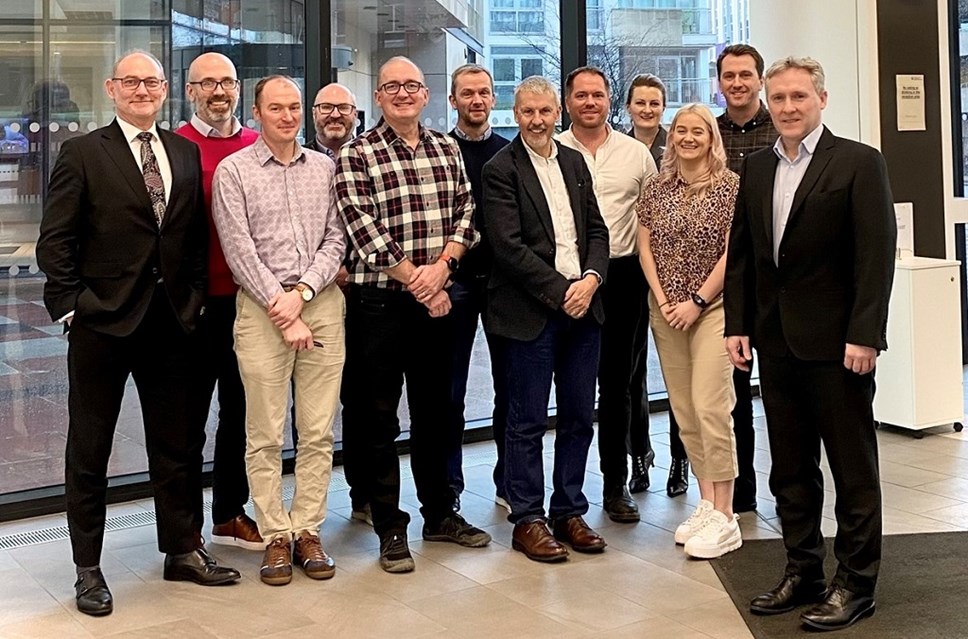 Dxcover Raises $11.9m in Series A and grant funding to accelerate liquid biopsy to market
Dxcover Limited, a clinical-stage diagnostics company developing spectroscopic liquid biopsy technology for early detection of multiple cancers, today announced it has raised $11.9 (£9.7) million in Series A and grant financing.
The funding will support the ongoing development of the Dxcover® Liquid Biopsy Platform for the detection of early-stage cancers, including brain and colorectal cancers.
The Series A of $9.25 (£7.5) million was led by existing investors Eos Advisory LLP, Mercia Asset Management PLC (from Mercia EIS Funds and Mercia Knowledge Intensive Impact Fund),Scottish Enterprise, University of Strathclyde, SIS Ventures and Norcliffe Capital.
Boston-based life science investor Mark Bamforth of Thairm Bio also joined the round as Dxcover continues to develop its U.S. network. Dxcover received a grant of $2.7 (£2.2) million from the European Innovation Council, following a rigorous competitive process.
"This is a very significant funding milestone in our mission to detect cancer early and improve survival and quality of life for patients," said Dr. Mark Hegarty, CEO, Dxcover.
"Having demonstrated our multi-cancer capability, we can now focus on building the pipeline of organ-specific tests, beginning with a multi-center study for CE IVDR marking of the Dxcover ® Brain Cancer test. We will also expand our data on colorectal cancer, one of the leading causes of death worldwide, and continue our work on collaborative projects."
Dxcover's novel liquid biopsy platform utilizes infrared spectroscopy to analyze patient blood samples and artificial intelligence algorithms to detect the presence or absence of disease.
Having initially proven the technology in the detection of brain cancer, the company expanded to eight cancers in 2022 and demonstrated enhanced ability to detect early-stage tumors with the Dxcover Platform.
"Dxcover fits perfectly with Eos's focus on finding and scaling Scottish companies that address key global issues. Their ability to diagnose early-stage cancers could transform survival rates and patient outcomes, and this investment is testament to their quality of data and growth," said Andrew McNeill, Managing Partner, Eos Advisory.
"Dxcover's rapid progress and exceptional clinical results have been exciting to witness as an investor and also a supporter of the company through our High Growth Spinout Programme since its formation. The importance of its work can't be exaggerated, and this latest round of funding underlines our recognition of that and our belief that Dxcover can be among the next big Scottish life sciences success stories," said Kerry Sharp, Director of Entrepreneurship and Investment at Scottish Enteprise.
Dxcover was formed in 2019, based on the world leading research of its Chief Technical Officer, Prof. Matthew J. Baker, who said, "Early detection of cancer requires analysis of all the vital signals that are present in early-stage disease. Our pan-omic analysis surveys all of these vital signals and delivers new data. Our approach is complementary to other technologies and has the ability to enhance them."
Contact Information
Ross Nisbet