12 April 2018
INNOVATIVE SCOTTISH TEXTILES COMPANY ANNOUNCES SIGNIFICANT INTERNATIONAL GROWTH AT BEIJING BUSINESS EVENT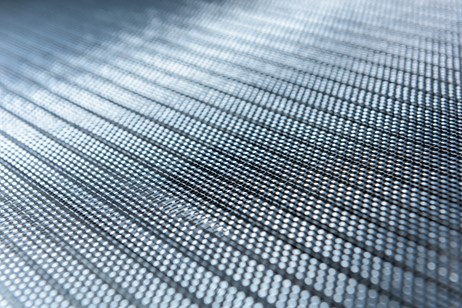 Angus-based textile specialist The Wilkie Group, has announced it has posted a 35% increase in turnover with net profits more than doubling, in its recently released annual accounts, during a Scotland Is Now Showcase in Beijing. A number of contracts from China, Europe as well as the USA have added to significant domestic wins for the company, reinforcing how international business can boost Scottish company growth.
The globally recognised Wilkie Group has been at the forefront of innovation in the technical textile sector for 150 years and has a global footprint that includes manufacturing facilities in Scotland, China and India. The Wilkie Group has been operating in China since 2007, and in 2015 they opened a new £5m purpose built factory in Jiaxing near Shanghai.
Following Jack Ellis Body Protection's (a trading division of the Wilkie Group) recent win of a significant contract to supply protective vests to the Hong Kong Police and Customs authority, valued at £1.6m, the Wilkie Group invested in state of the art automatic cutting machinery. This enabled it to leverage its Advanced Textile Technology by increasing turn-around speed and offering high volume production of technically advanced protective vests to its domestic and international customers. This in combination with the high levels of service and technical expertise in body armour, makes the Wilkie Group's trading division, Jack Ellis Body Protection, one of the leading UK companies in the body armour market.
Scottish Development International (SDI), has worked with the Wilkie Group for many years, recently moving the company into its high growth scaling portfolio.
Speaking at the Showcase, Julian Taylor, Executive Director for Asia Pacific at SDI, welcomed the announcement: "I am delighted to see the significant growth of this innovative Scottish company. The Wilkie Group developed its market leading Advanced Textile Technology product to stay relevant in an industry whose origins date back hundreds of years, winning new customers. They are delivering significant global growth in terms of both turnover and profits. Their business has world leading manufacturing in both China and Scotland, demonstrating both innovation and collaboration."
Jean-Christophe Granier, Managing Director, J&D Wilkie said: "I believe our recent win of the Hong Kong Police Force tender is a watershed moment for Jack Ellis Body Protection and the Wilkie Group – it recognises we have the right people, working hard in the right direction, to release the undeniable potential of our Advanced Textile Technology in our global market.
"On behalf of Jack Ellis Body Protection and the Wilkie Group I would like to thank Scottish Enterprise and SDI for their assistance in making international trade and expansion easier with less barriers, whilst promoting Scotland's image and skills overseas."
Scottish Enterprise
is Scotland's national economic development agency and aims to deliver a significant, lasting effect on the Scottish economy. Our role is to help identify and exploit the best opportunities for economic growth. We support ambitious Scottish companies to compete within the global marketplace and help build Scotland's globally competitive sectors. We also work with a range of partners in the public and private sectors to attract new investment to Scotland and to help create a world-class business environment.
Follow us on Twitter at
http://twitter.com/scotent
Follow us on Facebook at
http://www.facebook.com/scottishenterprise