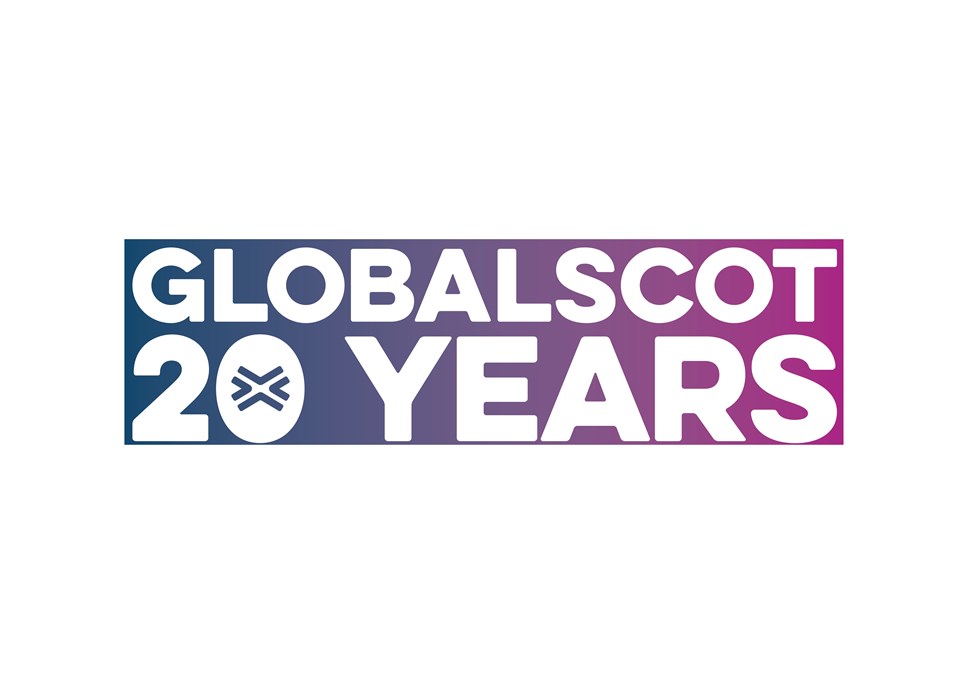 First Minister congratulates GlobalScot on 20th year anniversary
Two decades of delivering global economic opportunities for Scotland
First Minister Nicola Sturgeon has today congratulated GlobalScot as Scotland's prestigious international business network celebrates its 20th anniversary.
Founded in July 2001, GlobalScot seeks to develop and expand Scotland's standing in the global business community by utilising the talents of leading Scots and of people with an affinity for Scotland, to establish a worldwide network of individuals who are outstanding in their field.
Consisting of entrepreneurs, business leaders and community figureheads, GlobalScot harnesses the highly valuable connections Scotland has around the world to support and grow the country's economy. Leveraging this international network has made a significant difference to Scotland and contributed to the economic indicators that are at the core of the Scottish Government's strategy to ensure long term, sustainable economic growth.
And the efforts of GlobalScot have been recognised by Scotland's First Minister, who said: "The 20th anniversary of GlobalScot is an opportunity to celebrate the achievements, but also look ahead at how the network will play a critical role in Scotland's economic recovery.
"GlobalScots undoubtedly help Scotland punch above its weight when it comes to attracting global investment, and I am looking forward to seeing what they do, now and in the future."
Led by Scottish Enterprise, GlobalScot has helped a significant amount of new and growing Scottish companies realise their aspirations and make a mark on the international marketplace.
GlobalScot was approved for development in 2001 as a direct response to challenges set out in the country's economic development strategy, A Smart Successful Scotland. A pioneer in its approach, and acknowledged by the World Bank as an exemplar in how a diaspora can be used to support economic growth within a country, the initiative sought to harness Scottish expertise housed in leading organisations around the globe, and mobilise that knowledge as a means to economic betterment.
Today, GlobalScot is recognised as a powerful national asset. With an active membership based in strategically important markets and sectors across the world, the network is fully embedded in the three pillars of the Scottish Government's global trade and investment strategy: Shaping Scotland's economy: inward investment plan; Scotland: A Trading Nation; and Investing with purpose: global capital investment plan.
Linda Hanna, Interim CEO of Scottish Enterprise, said: "The GlobalScot network is a critical and significant asset for Scotland.
"Over the last 20 years harnessing this network has helped to deliver millions of pounds of investment for Scotland and provide vital knowledge and connections to help Scottish companies enter markets overseas.
"Scottish Enterprise is incredibly proud to lead this work with GlobalScots and we look forward to developing the network further to support even more of our communities to benefit from opportunities GlobalScots across the world help bring to our country."
The Scottish diaspora is recognised as some of the world's most highly educated, motivated business professionals. GlobalScot mobilises that expertise, insight and connections of individuals who are keen to support Scotland and to remain connected to the country that gave them the initial start in their own careers.
And the network's impact over the past 20 years has been significant:
Facilitating introductions that have resulted in substantial economic investment and projects in Scotland. For example, GlobalScot was integral in the creation of the Isle of Harris Distillery, creating jobs for islanders, as well as a new and attractive destination for visitors
Simon Erlanger, Managing Director of the Isle of Harris Distillery, said: "We made connections with a variety of people, which led to our single biggest pledge of investment, enabling us to complete the equity element of our funding requirements. Without that, I'm not sure this project would be going ahead"
GlobalScots play a key role in advising and supporting our most ambitious entrepreneurs with their direct involvement in programmes such as Unlocking Ambition. One of those companies was Novus
Duncan Peters, Director of Novus, said: "Novus is a highly ambitious company and four GlobalScots from the network have all supported us to develop a robust, strategic plan to help make our goals a reality. While implementing this plan, GlobalScots have given us advice that we trust, provided great contacts and have opened doors to new markets which, frankly, we would have struggled to open ourselves."
Working in partnership with private sector organisations, including the Entrepreneurial Scotland Foundation and its hugely successful Saltire Scholar programme, GlobalScots continue to host Saltire Scholars in their own companies around the world. This provides young entrepreneurs a unique opportunity to experience and learn from some of the world's leading businesses
Sandy Kennedy, CEO of the Entrepreneurial Scotland Foundation for the past 10 years, said: "Internships are a vital way to unlock potential. It is essential to give the next generation the opportunity to learn from experience and build their self-confidence. There is no other internship programme that identifies, connects and invests in Scotland's potential in such a holistic way as the Saltire Scholar programme. This programme would not have been possible without GlobalScots, who have provided life-changing opportunities across the world to our young people."
The impactful work of GlobalScot continues today and has been exacerbated by COVID-19's effect on the economy with hundreds of Scottish companies receiving advice, guidance and support from GlobalScots over the past 16 months via virtual trade missions and other digital engagements.
Throughout the rest of the year, Scottish Enterprise will be shining a spotlight on GlobalScot across our channels, highlighting some of its members and companies in Scotland who have benefited from engaging with the network.
Contact Information
Robbie McGregor