13 December 2018
FLICQ Opens Office in Aberdeen to Provide Remote Sensing Solutions for the North Sea Oil and Gas Sector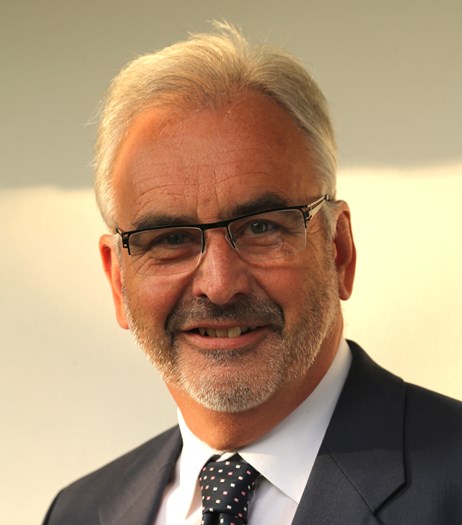 California-based FLICQ Inc., an innovator in the Industrial Internet of Things (IIoT) solutions announced today that it has opened an office in Aberdeen International Business Park.
The new FLICQ Aberdeen office is part of an international expansion which has also included opening operations in Perth, Australia and in Chennai, India. In choosing its first European location, FLICQ has worked closely with Scottish Development International (SDI) on securing this investment for Aberdeen.
"We are delighted to expand our worldwide presence by opening our first office in Europe", said Karthik Rau, CEO, FLICQ Inc. He added, "Having already seen strong interest for our remote sensing solution in the oil and gas sector, Aberdeen was a logical location for our office".
Jim Kealy of SDI's Chicago office said: "FLICQ selected Aberdeen as the location for its new international office, having recognised Scotland's position as a global leader in the development of digital solutions for the oil and gas sector. Using new digital technology, the company will drive improved performance, increase uptime, optimise production, enhance safety and reduce the cost of doing business in the North Sea, so I'm sure they will prove to be a great asset to the oil and gas sector in Scotland."
Sensor technology coupled with algorithms, connectivity and analytics are at the heart of the digital transformation of industry. Such Industrial Internet of Things (IIoT) solutions offer the promise of transforming businesses through providing insight into the condition of expensive assets such as valves, compressors, power supplies and pumps. Artificial intelligence algorithms can be applied to characterise healthy and unhealthy conditions as well as to identify longer term trends.
While the majority of IIoT solutions today use relatively simple sensor nodes to collect and transmit data to the cloud for big data analytics, FLICQ's smart sensors rely on edge computing to analyse data at the sensor location wherever possible. Edge processing results in faster alert generation as well as reducing the cost of networking and cloud computing. New generation condition monitoring technology not only benefits oil & gas but other sectors including maritime, electricity generation, water utilities, transport & mining.
FLICQ sensors utilize leading edge design techniques to minimise power thus providing outstanding battery life. FLICQ's algorithms and platform detect, analyse and curate data and extract valuable information that enables customers to implement condition-based maintenance and design improvements.
FLICQ Inc. was started in 2015 and is headquartered in San Jose, California. In 2017, FLICQ started its first international operation in Perth Australia covering the Asia-Pacific region. The new FLICQ UK operation covers Europe, Middle East and Africa.
In September, FLICQ was a winner at the Vodafone TNW IoT Challenge competition held in Amsterdam. In March, FLICQ was a winner of the CORE Start startup competition at the Australasian Oil and Gas Expo in Perth.
FLICQ offers a range of wireless sensors including vibration, acoustic, ultrasonic and current/power. FLICQ supports a choice of connectivity including Bluetooth LE, Wi-Fi, 3G/4G cellular and LoRaWAN.
About FLICQ
FLICQ delivers a remote sensing platform that brings algorithms and analytics to the edge of the industrial internet of things (IIoT). Its solutions provide real time visibility of data enabling condition monitoring, preventative maintenance and improvements to operational efficiency. Applications include, but are not limited to, oil & gas, mining and transportation systems.
FLICQ Contacts
North America
Karthik Rau +1 415 779 5735 karthik.rau@flicq.com
Europe
Roddy Urquhart +44 753 158 7023 roddy.urquhart@flicq.com