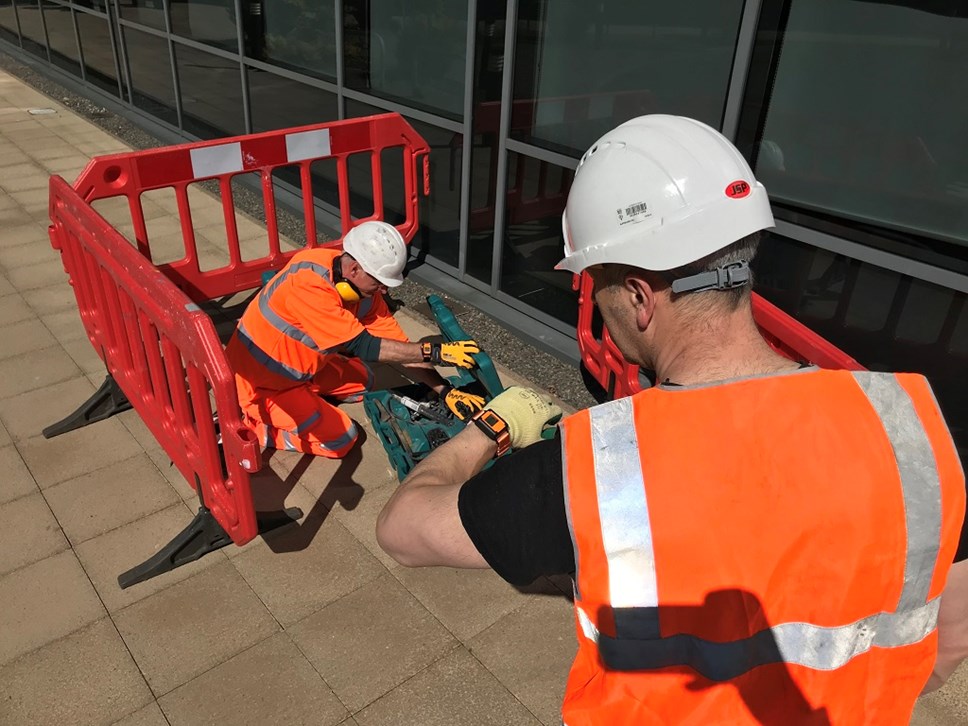 Fundraising round supports Scottish developer of social distancing tech
Reactec, the Edinburgh-based tech company that recently launched its innovative SAFE-DISTANCE device to enable social distancing among workers, has completed a further £700,000 round of fundraising for the ongoing development of its innovative personal monitoring equipment and reporting technology.
The funding round was led by leading business angel investment syndicate, Archangels, with co-funding from the Scottish Investment Bank, the investment arm of Scottish Enterprise. The funding round included £103,000 of investment from Reactec's board, management and staff.
Reactec is the UK market leader in monitoring and data analytics for hand and arm vibration syndrome (HAVS) - one of the most common industrial diseases in the UK. In 2019 the workplace health monitoring capabilities of its wrist worn HAVwear device were expanded exponentially with the introduction of an "Internet of Things" communication hub and collaborations with leading suppliers of specific health risk monitors, to provide a flexible holistic connected worker platform.
The funding round is aimed at expanding Reactec's health risk sensor portfolio and internationalising its footprint. In response to the workplace challenges of the COVID-19 pandemic Reactec's system, was further developed to enable companies to help their workers to observe social distancing protocols while at work.
Since its launch in May 2020, SAFE-DISTANCE is now being used by 80 customers around the UK, deploying 4,000 devices with this additional facility. Enquiries have been received from a further 186 companies.
Jacqui McLaughlin, CEO of Reactec, said: "Our technology roadmap is all about empowering companies with real life insight to the risks their employees face at work. The added ability to help companies and their workers get back to work safely by helping them to maintain a safe distance from each other is another string to our bow and I'm proud of the team that has developed this facility in such a short space of time.
"It has caught the attention of the media and of hundreds of companies who are wrestling with the restrictions that are being placed on all of us as a consequence of the Coronavirus crisis."
Dr Sarah Hardy of Archangels Limited, said: "Staying healthy and safe at work has always been Reactec's goal but now, more than ever before, the company's ability to harness the latest technology to keep those at work safe at work is hugely valuable.
"Archangels has a strong track record in supporting innovative Scottish companies and we are confident it is those such as Reactec that will succeed by deploying clever technology in new ways to tackle the new issues that we face in a post COVID world."
Kerry Sharp, Director, Scottish Investment Bank, said: "The Reactec team deserves huge credit for its perceptive assessment of the workplace challenges created by COVID-19 and the speed with which it's adapted its products to address those difficulties. It's this kind of sharp, innovative thinking that will help reset, restart and recover the economy.
"We believe that with the support of its investors, Reactec will continue to evolve its offering and grow its business, with its ingenuity ultimately being recognised on an international scale."
Contact Information
Ross Nisbet