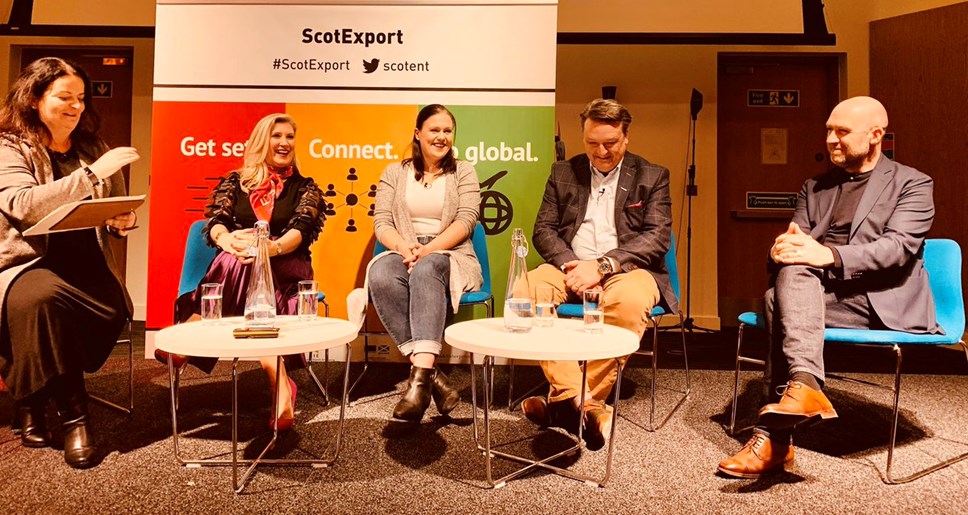 Further Growth in Scottish Exports
Scottish Enterprise has welcomed findings from the latest Export Scotland Statistics which reveal that Scotland's international exports (excluding oil and gas) increased by £1.1 billion (3.4%) in 2018, from £32.7 billion to £33.8 billion. Exports to the rest of the UK also increased by £1.2 billion (up 2.5% on 2017), bringing the total value of Scottish exports up to £85 billion.
Neil Francis, International Trade Director at Scottish Enterprise, said: "These positive export figures highlight the growing global recognition there is for Scotland's unique products and services.
"Strong export growth was recorded in many of Scotland's key sectors during 2018, including manufacturing and our food and drink industry. While the United States remains Scotland's top international export destination by country, exports to EU countries once again increased in 2018 to £16.1 billion.
"Continuing to internationalise Scotland's economy is of paramount importance. That's why Scottish Enterprise is committed to supporting exports, with a strong focus on companies that offer the greatest potential to grow exports.
"We are also targeting specific markets that offer the greatest opportunity for Scottish companies, as per the Scottish Government's export plan, A Trading Nation.
"Exporting delivers tangible benefits to Scotland's economy. Working with partners, Scottish Enterprise will continue to do what it can to support our companies access international markets."
Contact Information
Robbie McGregor