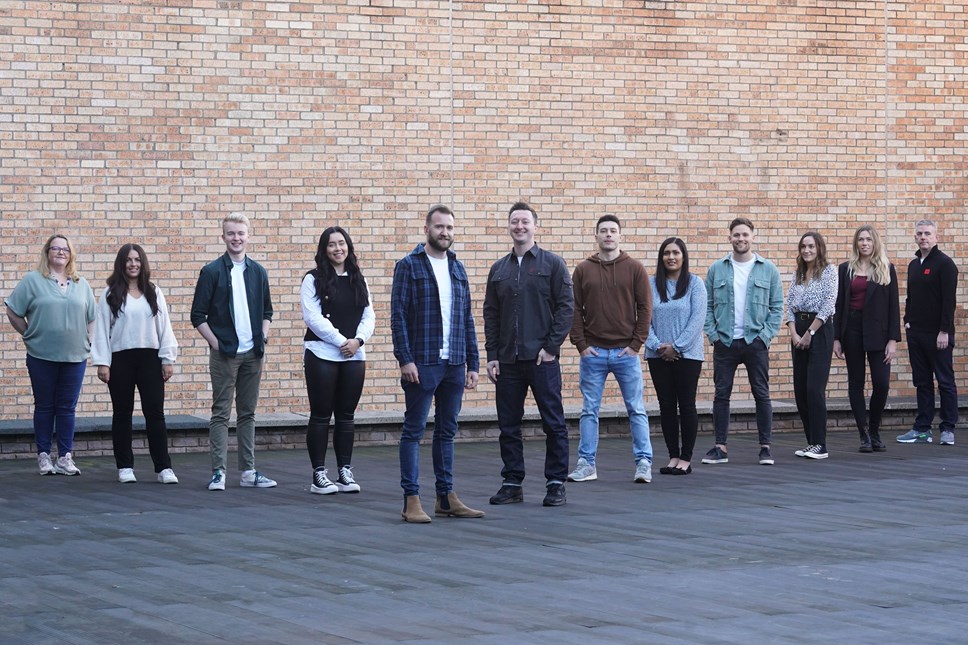 Gigged.AI secures grant funding to develop digital talent platform
Glasgow-based tech start-up Gigged.AI has been awarded a £100,000 SMART: SCOTLAND grant by Scottish Enterprise to develop its digital talent sourcing platform.
The company uses artificial intelligence-driven technology to match businesses with internal talent and external freelancers by creating a clearly defined statement of work outlining the requirements of a project.
An advanced talent matching algorithm then pairs the client with the most suitable people from either the company's internal workforce or Gigged.AI's talent network of freelancers, with the statement of work acting as a contract between the parties.
Gigged.AI was founded by Rich Wilson and Craig Short in 2021 in response to the growth of the gig economy and changes in how people work since COVID.
The grant will be used to re-platform the company's product, enabling it to keep pace with the already high and increasing demand for its services.
Gigged.AI CEO Rich Wilson said: "In 2021 we launched our Minimum Viable Product (MVP) to test demand. We learnt quickly there was a huge demand from SMEs to tap into freelance talent while a huge opportunity for larger enterprises to tap into internal talent. This grant allows us to build both solutions on one platform which will boost innovation and reduce staff attrition."
The company sits within the Scottish Enterprise Scaling Services portfolio, which supports early-stage high growth scale ups on their journey to become companies of scale. In addition to receiving grant funding and strategic advice from Scottish Enterprise, Scottish Development International (SDI) is helping the company explore overseas interest in its technology.
Rhona Allison, interim Managing Director of Business Growth at Scottish Enterprise, said: "Supporting entrepreneurs is a key priority for Scottish Enterprise under Scottish Government's new National Strategy for Economic Transformation (NSET). Not only has Gigged.AI developed an innovative tech solution that transforms how businesses can recruit and retain talent, but they are also building a successful company with the potential to grow quickly and at scale.
"We're delighted to support Gigged.AI as part of our Scaling Services portfolio as they take the next step on their exciting global journey."
Gigged.AI was launched with support from The Data Lab, Scotland's innovation centre for data and AI, before securing growth funding from Innovate UK.
The company went on to double the size of its team following the completion of an over-subscribed investment round led by Techstart Ventures.
Rich Wilson added: "North America is a huge target market for Gigged.AI and we have a significant pipeline already generated. This grant allows us to deliver to that pipeline in early 2023 while SDI have already created strong links with future investors and clients in Silicon Valley"
Contact Information
Wendy Fleming
Notes to editors
An alternative portrait image of Gigged.AI founders Rich Wilson and Craig Short is also available to download.
About Gigged.AI
Gigged.AI accelerates the future of work by making tech hiring simpler. Our AI-driven marketplaces ensure companies can hire internal and external talent in minutes. When hiring externally our innovative decentralised Web3 talent network ensures our clients source and onboard the best on-demand tech talent.
About Scottish Enterprise
Scottish Enterprise is Scotland's national economic development agency. We're committed to growing the Scottish economy for the benefit of all, helping create more quality jobs and a brighter future for every region.