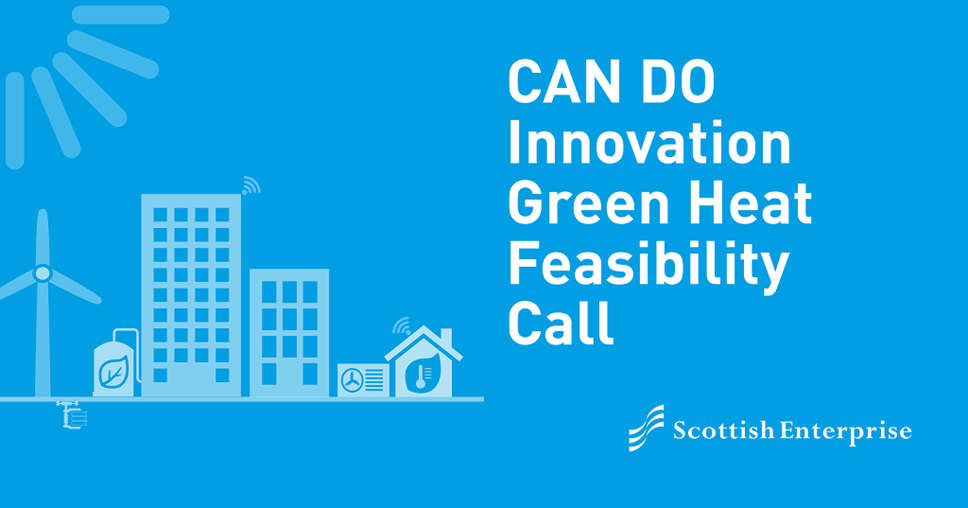 Green heat projects share three-quarters-of-a-million-pounds of innovation funding
More than £750,000 has been awarded to sixteen companies by Scottish Enterprise to strengthen Scotland's green heat supply chain.
Recipients are developing new products or processes that will support the transition to low carbon heat or improve the thermal performance of buildings.
They include Aberdeenshire-based engineers Geothermal Energy Ltd, Hawick-headquartered manufacturers Turnbull & Scott and industrial heat pump developer and manufacturer Star Renewable Energy, located in Glasgow.
The funding is being distributed via the competitive CAN DO Innovation Green Heat Feasibility Call in the form of grants ranging from £30,000 to £50,000.
The call was funded by the Scottish Government through its Green Heat Innovation Support Programme, which aims to grow Scotland's green heat market by stimulating innovation and investment.
Patrick Harvie, Minister for Zero Carbon Buildings, Active Travel and Tenants' Rights said: "Through this programme the Scottish Government is helping to create an environment where our businesses are encouraged to develop new technologies that support our transition to net zero.
"I am pleased to see such a diverse range of projects being supported by our funding and I look forward to seeing the progress that will be made to further develop these solutions."
Suzanne Sosna, director of economic opportunities at Scottish Enterprise, said: "Decarbonising heat will play a crucial role in meeting global net zero targets, creating opportunities for Scottish businesses in supply chain areas such as manufacturing, assembly, design, and consultancy and installation.
"This funding will help businesses that stand to benefit from the growth of green heat conduct detailed assessments of the feasibility of their solutions with a view to future commercial development."
The sixteen successful applicants to the CAN DO Innovation Green Heat Feasibility Call are:
Banchory-based heat pump developer Borvo Limited
Edinburgh-based secondary glazing company Gecko Glazing Ltd
Aberdeenshire-based engineering company Geothermal Energy Ltd
Dundee-based smart energy solutions company Hutchison International
Aberdeen-based environmental tech company Kionnali Living Systems
Kinross-based developer of low carbon energy products LIND Limited
Glasgow-base co-operative focused on energy efficiency Loco Home Retrofit CIC Ltd
Glasgow-based thermal storage developer Net Zero Heat Ltd
Edinburgh-based developer of software products for solar applications Objex Limited
Glasgow-based smart buildings solutions company Prioto Limited
Edinburgh-based developer of low carbon energy storage technology Q-zeta Limited
Edinburgh-based environmental consultancy Scene Connect/ZUoS
Glasgow-based solar thermal technology developer Soltropy
Glasgow-based industrial refrigeration and heating supplier Star Renewable Energy
Glasgow-based thermoelectric power generation products provider Thermoelectric Conversion Systems Limited
Hawick-based heating, heat transfer and heat recovery product manufacturer Turnbull & Scott
Contact Information
Ross Nisbet