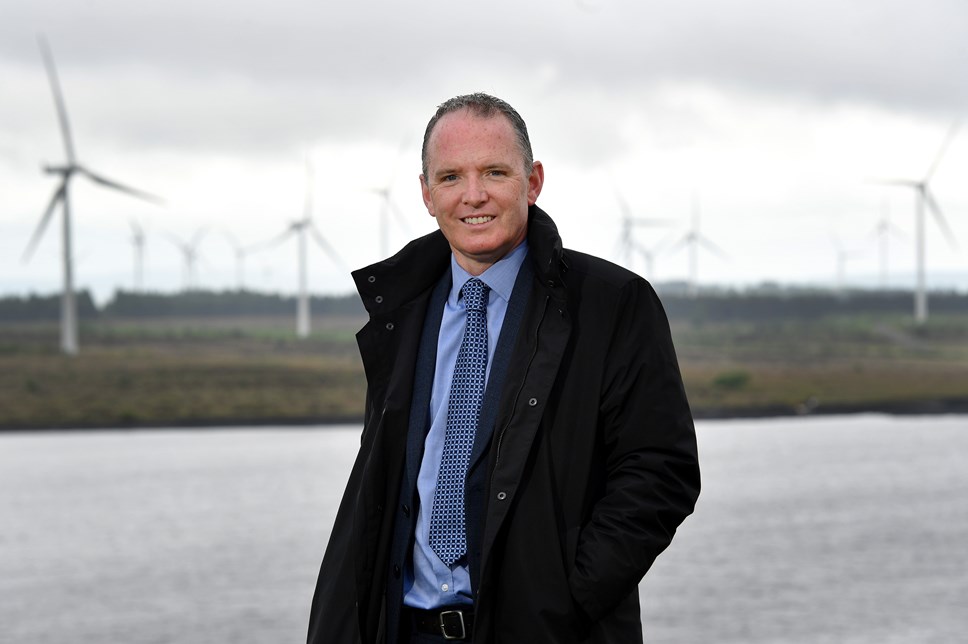 Highest-ever number of university spinouts supported by Scottish Enterprise in 2022/23
Scottish Enterprise (SE) has supported the highest-ever number of academic spin outs via its High Growth Spinout Program (HGSP), figures for the 2022-23 financial year reveal.
SE supports research teams to commercialise their innovative ideas and projects, transforming them into successful businesses. This facilitates the creation of homegrown high-value jobs and the development of new products and services for domestic and international markets, generating significant economic impact for Scotland.
33 research teams were supported in FY22/23, receiving a total of £2.06m SE grant funding. Within the same period 14 HGSP alumni companies saw continuing growth, leveraging a total of £35.5m private investment as well as undertaking £9m of R&D activities.
The projects came from research institutions including the universities of Strathclyde, Edinburgh, Aberdeen, Glasgow, Heriot Watt, Edinburgh Napier and the West of Scotland, and the James Hutton Institute. SE also supported the creation of six brand new spinout companies, with four of these going on to receive tailored, wrap-around support to help accelerate their scaling journey.
Adrian Gillespie, Chief Executive of Scottish Enterprise, said: "The HGSP supports brilliant academics to turn their ideas into commercial reality, creating high growth companies for the future. We are delighted that it has been a record year as spinouts are vital for Scotland's economy, and our academic researchers play a pivotal role in tackling global challenges in areas such as climate change, energy and health."
Innovation Minister Richard Lochhead said: "I congratulate Scottish Enterprise for such impressive results in ensuring through this programme that our world-leading universities have a clear pathway to market.
"Close working between government, industry and universities is central to the Scottish Government's National Innovation Strategy to maximise our research potential and bring about new products and businesses which benefit society and our economy.
"We are committed to working with our universities to enhance the role they play. This is why the First Minister recently announced a ten-year Entrepreneurial Campus plan to strengthen global networks and support more university startup businesses."
Specialty pharmaceutical company Fitabeo Therapeutics spun out from the University of Strathclyde in FY22/23. Founder and CEO Mallikarjun Chityala said: "The HGSP helped us access vital resources to develop our idea into a fully-fledged business plan, progress the development of our technology and build executive and advisory teams.
"We made significant progress in both technology and product developments, made further patent filings, signed contracts with two pharmaceutical companies and won a prestigious Scottish EDGE award. Joining SE's High Growth Ventures portfolio has enabled international outreach and the achievement of significant milestones towards building a scalable business that will ultimately create high-quality jobs in Scotland."
Eye to the Future's retinal imaging technology comes from a collaborative project by the universities of Edinburgh and Dundee. CEO and Co-Founder David Bowie said: "The continuation of support from all areas of SE – including HGV and Scottish Development International – has been fantastic and a real motivator for our rockstar team who see this as validation of what we're doing as a business.
"As we continue to push boundaries in all aspects of our company, we always aim to be the best of the best and we can only achieve this thanks to the support we receive."
The six companies that spun out in FY22/23 (for detailed summaries see Notes to Editors) are:
In May this year Scottish Enterprise was also named the UK's top investor in spinouts by number of deals in the Royal Academy of Engineering's Spotlight on Spinouts report.
-ENDS- 
Contact Information
Jennifer Stevenson
Notes to editors
Notes to Editors: 
About HGSP
Scottish Enterprise's High Growth Spin-out Programme supports the creation of academic spinout companies which in turn create high-value jobs and develop new products and services for international markets. These activities generate significant economic impact for Scotland. The HGSP team has a history of working collaboratively with research teams, tailoring its support to best meet the project's needs. With a detailed understanding of the key requirements for successful commercialisation, it can help build credible management teams and secure investment.
About Scottish Enterprise 
Scottish Enterprise (SE) is Scotland's national economic development agency and a non-departmental public body of the Scottish Government. It supports businesses to innovate and scale to transform the Scottish economy by focusing on new market opportunities through targeted investment, innovation and internationalisation. Follow us on X (formerly Twitter) and LinkedIn.
Details of six spinout companies
Fitabeo Therapeutics spun out from the University of Strathclyde. It develops innovative medicines for situations where existing treatments are inadequate for the target population, using breakthrough technologies to develop medicines that enable patient autonomy, decentralise care and deliver superior outcomes. Fitabeo has since raised £900,000 including a £100,000 SMART: SCOTLAND innovation grant from SE. It has also joined SE's High Growth Ventures (HGV) portfolio after being identified as a company with strong scaling potential; receiving dedicated, tailored support to accelerate its growth.
Eye to the Future uses its highly regarded and proven retinal imaging technology to help eyecare professionals predict, diagnose and manage eye conditions. Its products improve quality of life by supporting the diagnosis of debilitating conditions and can help prevent sight loss. The background technology comes from a collaborative project by the universities of Edinburgh and Dundee. The company has since gone on to secure a further £400,000 from SE; £50,000 private investment and is receiving specialist HGV support to help with commercialisation, raising investment and preparing for scaling.
Scotland's Rural College (SRUC) spinout Agrecalc has developed an independent, evidence-based carbon footprinting tool to help the agricultural sector and wider food supply chain improve its environmental performance by identifying and measuring the main sources of carbon and greenhouse gas emissions, monitoring improvements and benchmarking KPIs. Since spinning out is has joined SE's HGV portfolio.
University of the West of Scotland spinout Albasense is using photonics-based imaging and sensing techniques to provide solutions for industries where miniaturised, low-cost measurement is required. Applications include medical diagnostics, industrial processes and environmental monitoring.
TauProbes spun out from the University of Glasgow. The company manufactures state of the art, next generation, tungsten semiconductor test probes which are used to check the performance of individual integrated microchips on silicon wafers. The company has been supported by HGSP since 2019 and has since secured a SMART: SCOTLAND grant of £100,000 as well as joining SE's HGV portfolio.
University of Glasgow spinout Clyde Hydrogen Systems has created technology to help build systems for green hydrogen production at scale by developing a new type of electrolysis that offers flexibility and opportunities not possible using existing electrolysers. Hydrogen production is a key economic growth area and crucial to the energy transition. The company has since secured a £100,000 SMART: Scotland grant and an offer of £744,000 from the Scottish Government's EETF Hydrogen Innovation Scheme.