28 November 2017
Independent Evaluation Hails Value of Trade & Investment Support for Scotland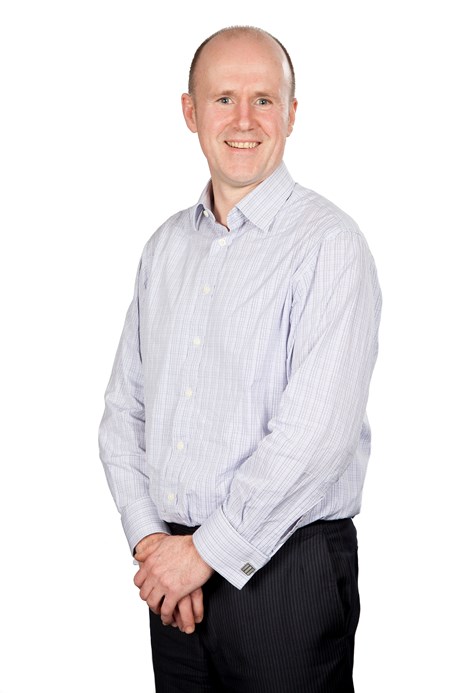 A major new evaluation examining the impact of international trade and investment support delivered by Scottish Development International (SDI) between 2012/13 and 2015/16 has found a significant economic return for both trade and inward investment activity and that many companies would not have entered export markets or invested in Scotland without that support.
The findings are part of a new evaluation, carried out by independent economic consultants SQW, of the internationalisation activities of the Scottish Government (SG), Scottish Enterprise (SE) and Highlands and Islands Enterprise (HIE) which are delivered principally through Scottish Development International (SDI), Scotland's lead body for trade and investment support.
The aims of the research were to assess why companies needed support, the effectiveness of the support provided, the types of support delivering greatest benefits to companies and approximate impacts on Scotland's economy.
Findings from the evaluation suggest that for every £1 spent on attracting inward investment to Scotland, £9 is generated for the Scottish economy, while international trade activity generates £4 for every £1 invested.
These figures are the results of a comparison of the cumulative economic output (measured by gross value add) with the costs of support, to provide an independent guide of the economic 'return on investment'.
The evaluation also estimates that trade support over the 2012/13 to 15/16 period generated £630m of new international sales, with a further potential £360m forecast by 2018/19.
Based on the evaluation survey findings, SDI estimates the following job impacts:
1400 jobs were created in companies that were supported to trade overseas over the four years to 2015/16, with a further 800 jobs in the supply chain and wider economy (2200 jobs in total)
10,400 jobs created via support for inward investor companies over the five years to 2015/16, with a further 6300 created in the supply chain and wider economy (16,700 jobs in total).
These are an estimate of the jobs that, based on the evaluation evidence, would not have been created in Scotland without support.
Overall, the evaluation found:
the vast majority of companies reported that support made a positive difference to trade or inward investment outcomes
that support increased both the speed and scale of trade and inward investment outcomes
almost half of inward investors stated that projects would not have happened at all without support, around 30% stated investment happened faster (commonly by more than two years), and around a quarter stated investment would have been on a smaller scale.
overall satisfaction levels were high, especially among inward investors and companies receiving intensive trade support, where more than 90% of respondents responded positively.
that support from SDI yields a productivity boost, with significant numbers of companies and investors reporting that productivity had or would improve
companies supported to trade internationally highlighted important links between innovation and international trade, helping companies to be more successful overseas by adapting products and services for different markets and staying ahead of the competition.
For companies supported to trade internationally, the most valued aspects of the support are gaining new information on overseas markets, developing or improving an exporting strategy, developing new exporting skills and using ecommerce to trade internationally.
For inward investors, the key outcomes of support are the creation and sustaining of jobs by enabling new investment (buildings, machinery etc), increased training of the workforce; Scotland attracting new innovations and increased R&D.
The evaluation found that support from SDI has been 'very effective in supporting both Trade and Inward Investment, particularly among existing exporters and investors. This was against a backdrop of a downturn in oil & gas (one of Scotland's strongest sectors) and the long-term impacts of the global recession and financial crisis'.
Commenting on the evaluation, Neil Francis, interim managing director of Scottish Development International, said:
"We know from our contact with companies and investors that our support is valued, but it's great to have this substantiated by an independent evaluation with hard evidence that our trade and inward investment approach is creating real economic impact for Scotland.
"The evaluation strongly endorses our approach to trade and investment and we will be looking to build on that. Trade support has already been widened and, together with our partners, we're working hard to help more ambitious companies to target new markets and attract new investors to Scotland."
Economy Secretary Keith Brown said: "This report is evidence of the valuable contribution SDI is making to our strong track record of attracting inward investment to Scotland and to boosting our export performance.
"We recognise the need to keep building on this success and mitigate the significant impact Brexit will have on our economy, which is why we've committed to a number of measures to continue supporting Scottish exporting and inward investment, including a dedicated Inward Investment Forum, an increased SDI presence in Europe, developing our network of Innovation & Investment Hubs and appointing a number of Trade Envoys both here in Scotland and overseas."
Bruce MacDonald, director at SQW, said: "We hope our report provides a lot of useful information on SDI's trade and investment support. It demonstrates the real benefits of SDI's work with businesses, but also highlights the importance of continuing to broaden activity to encourage new exporters and investors, and of continuing to strengthen the partnership approach."
The recommendations from the evaluation highlight a number of refinements and potential improvements which build on existing good practice, including continuing to broaden support and strengthening partnerships.
The full report, Strategic Evaluation of SDI International Activities, can be found here and the additional analysis by SE is here.
ENDS
Notes to editor
The evaluation was carried out by independent economic consultant SQW, as a follow up to the previous evaluation carried out in 2010.
The evaluation estimates the impact of support to:
5912 companies receiving international trade support
370 inward investors, of which 138 were new to Scotland.

The time period being evaluated was international trade support to companies between 2012/13 and 2015/16, and support to inward investors between 2011/12 and 2015/16 by Scottish Enterprise, Highlands & Islands Enterprise and SDI.
Scottish Enterprise
is Scotland's main economic development agency and aims to deliver a significant, lasting effect on the Scottish economy. Our role is to help identify and exploit the best opportunities for economic growth. We support ambitious Scottish companies to compete within the global marketplace and help build Scotland's globally competitive sectors. We also work with a range of partners in the public and private sectors to attract new investment to Scotland and to help create a world-class business environment.
Follow us on Twitter at
http://twitter.com/scotent
Follow us on Facebook at
http://www.facebook.com/scottishenterprise