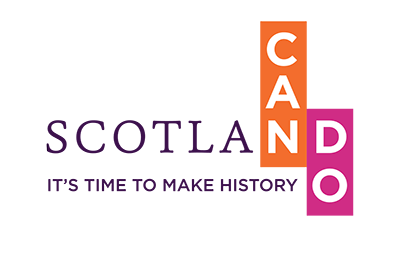 New £9.2 million fund launches to drive Scotland's business innovation
A new £9.2m fund launches today to drive more business innovation in Scotland by encouraging businesses to collaborate with Scotland's public sector to develop innovative solutions to societal challenges.
The Fund offers a single point of contact to promote public sector-led innovation in Scotland. It provides support and funding for innovation challenges and helps to coordinate access to multiple sources of open innovation assistance, such as Innovate UK's Small Business Research Initiative (SBRI), CivTech and Scottish Enterprise innovation support.
Over the last few months the Can Do Innovation Challenge Fund team invited Scotland's public sector to submit their first challenges. Forty-three expressions of interest were received from a variety of public sector organisations and were evaluated competitively. From those challenges, five have been selected and are being supported. These are:
City of Edinburgh Council: Smart electric vehicle charging solutions
Glasgow City Council: Technology enabled Glasgow
NHS Highland: Automation and sustainability of pre-cleaning reusable surgical instruments
Scottish Water: Effective and reliable point-of-use water treatment for organic rich surface waters
South Ayrshire Council: Agile and self-powered public space CCTV cameras
Businesses are able to view full details of these challenges and register their interest in any of them on www.scottish-enterprise.com/can-do-innovation-challenge-fund.
The Fund will be formally launched by Scottish Government Minister for Business, Energy and Innovation Paul Wheelhouse during his speech at the Fund launch event in Edinburgh later today.
Mr Wheelhouse commented: "Scotland's Can DO Innovation Challenge Fund addresses one of the biggest barriers to successful innovation among SMEs today – finding that first customer or market. This new £9.2 million fund will provide public sector agencies with the opportunity to find innovative private sector led solutions to challenges they face.
"Scotland's innovation performance has improved in recent years, but there is more to do to meet our long term ambitions which are to see Scotland as a recognised leader in the development, commercialisation and adoption of cutting edge products and services. As well as our Innovation Action Plan, the First Minister announced £45m increase in R&D grant funding over the next three financial years in the latest Programme for Government.
"Our ambition is clear: to create a culture in Scotland that supports businesses to use innovation to grow, all underpinned by a clear, easy to navigate, well-connected system of information, advice and support."
Jim Watson, Director of Innovation and Enterprise Services at Scottish Enterprise, said: "Increasing business innovation is critical to maintaining Scotland's global competitiveness. The Can Do Innovation Challenge Fund is a powerful tool for us to help smaller businesses collaborate with large organisations they may not otherwise have access to, and provide funding to develop their ideas.
"We're making excellent progress in encouraging more Scottish businesses to embrace innovation to open up new global markets, with Scottish companies securing over half of the recent R&D funding contracts with NHS Scotland to drive innovative patient care.
"Research shows that businesses actively innovating are twice as likely to grow and three times more likely to export successfully, and we know from other open innovation schemes that participating businesses increase their sales by around 30%. We want to support many more businesses to embed innovation as part of their business strategy and this new Fund is a fantastic route to help us achieve this."
Notes for Editors
Administered by Scottish Enterprise, the Fund is a joint project between Scottish Government, Scottish Enterprise, Highlands and Islands Enterprise and Scottish Funding Council with £9.2m to award over the next four years.
Calls for public sector challenges will be held twice a year on the Scottish Enterprise website. The current call for submissions is open from today, with a closing date on 19 January 2018.
The process to access the Fund begins with public sector organisations creating an 'open innovation challenge' which explains a complex problem that has no current market-ready solution and needs new ideas to solve the challenge.
The five current challenges are:
City of Edinburgh Council: Smart electric vehicle charging solutions
Could you help City of Edinburgh Council's sustainability team provide electric vehicle (EV) energy storage through a renewable source? Currently the Council have several off-street EV chargers. The technology and capabilities of EV charging technology is improving at a fast rate year on year but still doesn't offer the true smart city/smart grid solutions that EV charging infrastructure has the potential to achieve.
Glasgow City Council: Technology enabled Glasgow
At present there are approximately 160,000 vulnerable people in Scotland who receive support and assistance through Telecare, with services ranging from in-house alarms to motion detector sensors. To support the switch from analogue to digital, Glasgow is seeking to develop consumer-oriented technologies that are digitally compatible and enable easy access to support according to user preference. The ideal solution will be one that allows some of the most vulnerable users to live independently within their own home with reduced reliance on publicly funded interventions.
NHS Highland: Automation and sustainability of pre-cleaning reusable surgical instruments
NHS Highland is increasingly concerned about the pre-cleaning process for reusable surgical instruments, and seeks a solution that can reduce the risks of contamination of aquatic environments by hospital waste waters from this process. Any solution will also need to achieve a reduction in risks of staff health and safety concerns, a reduction in resource intensive PPE, a reduction in costs of pre-cleaning to the NHS, an increase in the quality of output to achieve higher levels of decontamination in surgical instruments to reduce risks to patients, and also have the potential to be sold to markets internationally.
Scottish Water: Effective and reliable point-of-use water treatment for organic rich surface waters
The successful solution needs to:
Consistently produce sufficient quantities of microbiologically safe water that meets quality standards and meets daily household needs.
Effectively treat water sources with high organic content.
Require relatively low maintenance.
Be low cost
If a successful solution can be developed then this has the potential to provide a step change in the sustainability of rural water provision in Scotland and internationally.
South Ayrshire Council: Agile and self-powered public space CCTV cameras
In order to work with key partners to reduce crime and anti-social behaviour, South Ayrshire Council requires a responsive and flexible public space CCTV solution. To achieve this, it requires an innovative CCTV camera solution that combines self-contained power with flexible attachment mechanisms, and which provides effective transmission. In effect, it wants a CCTV camera solution that isn't restricted or limited on the basis of power supply, that can be easily attached to a wide-variety of surfaces, and that will allow CCTV operators to view effective moving images.
Businesses, which can be based anywhere in Europe, then select the challenges they want to respond to and submit their ideas as potential solutions. These ideas are evaluated competitively with only the most innovative ideas selected for funding at stage one. If the idea is subsequently proven, further funding can be awarded to develop the full product or service and demonstrate it works.
Similar open innovation challenge approaches are used already across the UK, Wales and Northern Ireland as well as the US and Europe. This round of the fund will make use of Innovate UK's Small Business Research Initiative (SBRI) process, which is tried and tested to guarantee a robust and competitive process.
A pilot of the scheme resulted in six Scottish SMEs selected to collaborate with NHS Scotland to drive patient care innovation in dermatology, diabetes and Inflammatory Bowel Disease (IBD). Whilst the programme is open to companies across Europe, Scottish companies secured over 50% of the funding - a total of £345,000 - as part of these recent competitions.
For the full news release, please visit https://www.scottish-enterprise-mediacentre.com/news/six-scottish-smes-selected-to-collaborate-with-nhs-scotland-to-drive-patient-care-innovation
Contact Information
Ruth Andrew
Notes to editors
***PLEASE DO NOT REPLY TO THIS EMAIL AS IT WILL BE PICKED UP AS SPAM***