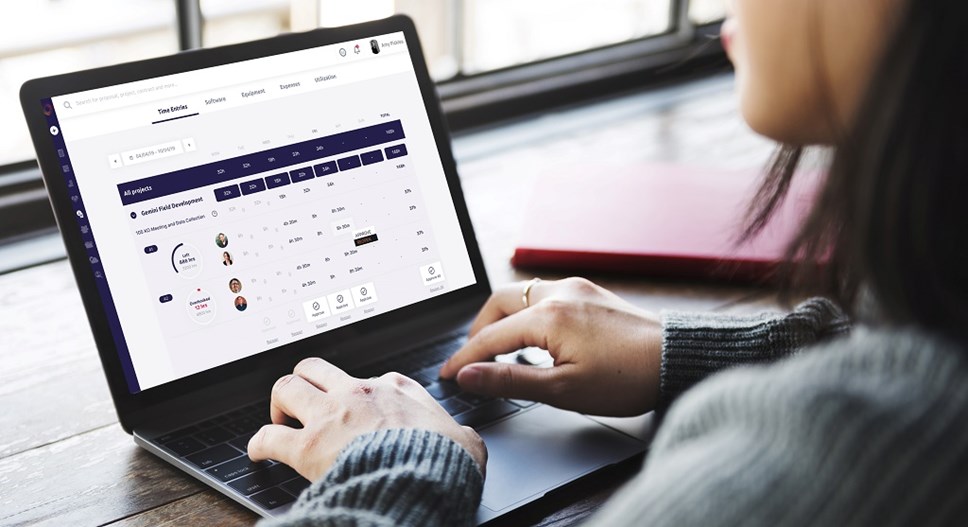 New tech start-up secures £425,000 grant from Scottish Enterprise
Xergy, a new tech start-up behind a cloud-based system that can help companies get ready for tomorrow's economy through digital transformation, has secured £425,000 of grant funding from Scottish Enterprise.
The funding will enable Xergy to further invest in the development of its revolutionary digital platform, Proteus, that can transform business operating models and boost profits, by reducing costs and increasing efficiencies.
With an easy-to-use work management system at its heart, Proteus enables collaboration with teammates, working from anywhere, optimisation of data and simplified workflows on even the most complex engineering projects, allowing a genuine freelance culture to flourish.
Proteus OS is fully integrated with Microsoft 365 and GSuite offering collaboration and standardisation on a completely new level. With on-demand access to rated talent Proteus Marketplace enables companies to find the right people for projects as and when they are needed.
Xergy has already invested £3million in developing Proteus but the Scottish Enterprise funding will be used to add further innovations to the platform, creating new roles for software developers in Scotland.
Nigel Filer, chief operating officer at Xergy, said: "Coming hot on the heels of funding from the Scottish Enterprise Early Stage Growth Challenge Fund, this latest funding underlines their investment in our success and their confidence in Proteus to help digitally transform companies in Scotland."
Founded by energy industry entrepreneurs, James McCallum and Colin Manson, Xergy initially developed the digital platform to help the energy industry to meet the specific challenge of resourcing complex engineering projects efficiently and cost-effectively while facing a shortage of talent and slow adoption of digital technology.
Mr Filer added: "We set about creating a simple to use, cloud-based operating system that can transform the way in which energy companies manage projects and source and use talent. By connecting companies with the talent they need, as and when they need it, and making remote working as effective as being in the office, Proteus removes utilisation waste, reduces overheads and increases productivity.
"However, as we developed the product, it became clear that it had the potential to transform any business operating model in any sector, accelerating their digital transition, transforming their working culture and creating cross vertical opportunities for a growing number of people who want to, or are forced to, work flexibly and remotely. Proteus will create job opportunities for Scottish talent"
The funding will fast-track Proteus' route to market, further customising its platform that promotes collaborative team-working, the optimisation of data and simplified workflows.
Kerry Sharp, interim managing director of Scottish Economic Development at Scottish Enterprise said: "With experts predicting that digital transformation will result in significant business efficiency improvements, it's important to support businesses leading the way in accelerating this transition. Proteus will help organisations remain competitive in the evolving business landscape.
"Proteus has the potential to transform the way in which companies operate. By enabling rated freelancers to work anytime from anywhere, it also has the ability to create opportunities for Scottish skills globally."
Contact Information
Ross Nisbet