24 April 2018
Patients to benefit from new technology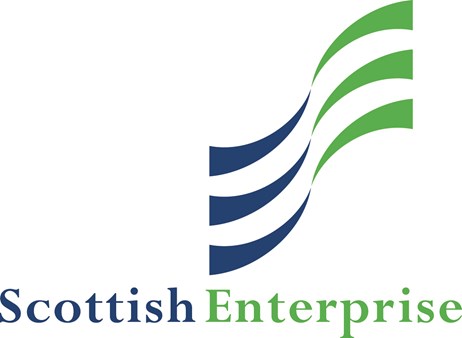 £1.9m funding to Canon Medical for Research & Development Project
Children with congenital heart defects are amongst those set to benefit from new technology designed to improve diagnoses and treatment planning thanks to investment announced by Economy Secretary Keith Brown.
Scottish Enterprise has awarded Edinburgh based Canon Medical's European Research and Development Centre £1.9m towards developing its new £6.6m life sciences software R&D project. The technology will give medical staff a single 'cockpit' view, quickly pinpointing and collating key patient information from a variety of medical sources to better inform treatment decisions.
Initially the software will be used by medical staff treating congenital heart defects in children with the potential for it to be developed to support treatment for a wider range of medical conditions in future, including cardiovascular, stroke and oncology patients. The funding will also create 10 new jobs and protect 16 existing posts on the project.
Economy Secretary Mr Brown said:
"Developments in life science technologies are hugely welcome in terms of both improving patient care and treatment and growing our economy, as well as further establishing Scotland as a centre of excellence in this important sector.
"Our aspiration is for Scotland to continue to lead innovations in life sciences and our Programme for Government saw business Research & Development grants boosted by 70%.
"Scottish Enterprise has worked with Canon Medical over the last 13 years to help achieve its growth ambitions and I look forward to seeing this collaboration continue to flourish and the company expanding its global business here in Scotland."
Ken Sutherland, President of Canon Medical Research Europe, said:
"Scotland is a fantastic location for us to innovate as we have access to top talent, universities and research collaborators, together with the strong support of the Scottish Government and Scottish Enterprise. We're actively recruiting staff now to work on this project and hope to continue harnessing the excellent international graduate talent from Scottish universities.
"This project comes at a pivotal moment for us, allowing us to evolve into a healthcare data and AI research and development business. This £6.6m project also underlines the confidence our Japanese parent company has in further investing in our Scottish activity."
Rhona Allison, Interim Managing Director at Scottish Enterprise, said:
"Business innovation is critical to the success of our economy. Innovation is a key driver of growth and companies that innovate are more productive, do more international trade and employ more people.
"Giving our backing to this Research & Development project means we can help Canon Medical maximise its investment, cement its activity in Scotland and further increase Scotland's reputation as a global hub for life sciences and medical technology excellence. I wish Canon Medical every success with this project and look forward to continuing to work with Ken and his team to grow the company further in Scotland."
Background
Canon Medical's European Research and Development Centre is part of Scotland's thriving life sciences sector and has a strong track record of business innovation backed up by a significant number of patents and patents pending.
Canon Medical was founded in 1995 by University of Edinburgh graduates and was originally known as Voxar Ltd before being acquired by Toshiba in 2009 and renamed as Toshiba Medical Visualization Systems Europe (TMVS) Ltd. In 2016, Canon acquired TMVS to create Canon Medical Research Europe, which currently employs 106 staff focused on the development of advanced image analysis and visualisation software for use in medical scanners. Its parent company, Canon Inc, is a global corporation headquartered in Japan and employing 198,000 staff and generating revenue of £23.67bn in 2016.
In September 2017, the First Minister announced an extra £45 million for R&D grants during this parliament, an increase of 70%. More on R&D grants provided by Scottish Enterprise.
Scotland's Innovation Action Plan was published in January 2017.
Notes to Editors
About Canon Medical Systems Corporation
Canon Medical develops and manufactures diagnostic imaging systems including CT, MRI, ultrasound, X-ray systems and clinical laboratory systems and provides them to around 140 countries and regions around the world, offering technology that provides faster diagnosis and early treatment. Under the slogan "Made for Life" (Made for Partnerships, Made for Patients, Made for You.), Canon Medical Systems is making positive contributions toward hospital management, and provides a range of patient-friendly healthcare systems and services, continuing its long tradition of contributing to healthcare.
Scottish Enterprise
is Scotland's national economic development agency and aims to deliver a significant, lasting effect on the Scottish economy. Our role is to help identify and exploit the best opportunities for economic growth. We support ambitious Scottish companies to compete within the global marketplace and help build Scotland's globally competitive sectors. We also work with a range of partners in the public and private sectors to attract new investment to Scotland and to help create a world-class business environment.
Follow us on Twitter at
http://twitter.com/scotent
Follow us on Facebook at
http://www.facebook.com/scottishenterprise