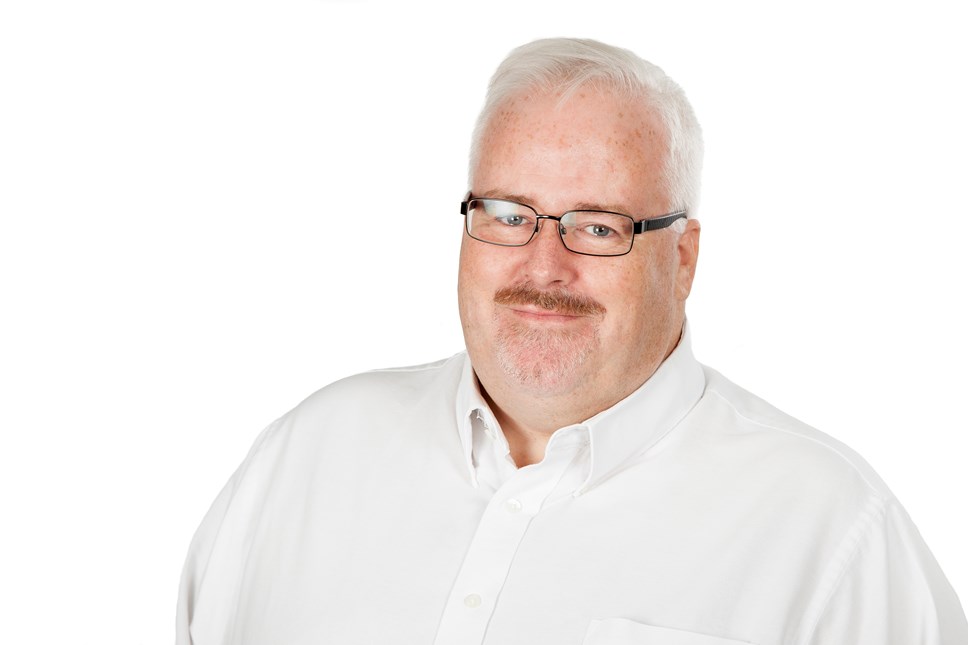 New report highlights Scotland's strengths in clean hydrogen
A Scottish Enterprise report heralds Scotland as a world-leading producer of clean hydrogen within the next ten years and finds that the technologies and deployment will be paramount to the success of Scotland's target of net zero by 2045
Scottish Enterprise has launched an in-depth report today that sets out Scotland's strengths as a world-leading producer and exporter of clean hydrogen in the next decade due to its unique geography, infrastructure and energy expertise.
The report was commissioned by Scottish Enterprise and undertaken by the Offshore Renewable Energy (ORE) Catapult and the Net Zero Technology Centre, who assessed the global market, competition, technology, locations, infrastructure and export opportunities.
The initial 'Development and Integration of Early, Clean Hydrogen Production Plants in Scotland' report will be followed up with a site prospectus that will assess key locations in Scotland suitable for clean hydrogen production and will be launched ahead of COP26 in November.
Head of Low Carbon Transition at Scottish Enterprise, Andy McDonald, described the report as the first of its kind to lay out in detail the opportunities for Scotland to produce and export clean hydrogen.
He added: "This report sets out the current and future potential for blue and green hydrogen as part of an integrated energy economy in Scotland that will lead the way to a just transition.
"The demand for clean hydrogen is increasing in many countries and opens up huge international export opportunities which is really exciting as we can capitalise on the expertise from the oil and gas industry as well as develop new strengths and assets, both in Scotland and globally.
"The hydrogen economy is a key area of focus for Scottish Enterprise and also supports Scotland's net zero 2045 target as we will require a creative and innovative approach to powering transport and heating the homes of the future."
Key highlights from the report:
The report describes Scotland's location, energy industry, geological features, technical expertise, infrastructure and commitment to net zero by 2045 as intrinsic to becoming a global leader in the emerging clean hydrogen market.
Global hydrogen demand in 2020 was 70 million tonnes, and The Hydrogen Council estimates demand could be as high as 558 million tonnes by 2050 due to increased usage in clean energy applications.
The development of clean hydrogen technologies and large-scale deployment will be paramount to the success of Scotland's target of net zero by 2045.
Key countries identified as potential export markets for Scottish clean hydrogen include Germany, The Netherlands, Belgium and Japan.
Electricity is the largest cost contributor to a green hydrogen facility; hence an ideal site would have a source of low-carbon, low-cost electricity with capacities greater than 500MW.
The Scottish Hydrogen Assessment estimates that 126 TWh of clean hydrogen could be produced in Scotland and 94 TWh exported to the European market annually by 2045.
Several potentially ideal hydrogen production sites exist in Scotland: located near heavy industrial locations and co-located with industrial hydrogen and oxygen off-takers, civils infrastructure, skilled workforce and local support.
Many sites across Scotland have the potential to harness and develop local natural resources and infrastructure to produce large scale green and blue hydrogen, such as The Acorn Hydrogen project with CCUS infrastructure.
The report follows the publication of Scottish Enterprise's Business Plan and Net Zero Framework with a focus on growth of the hydrogen economy as well as net zero, and that includes a measure to save up to 240k tonnes estimated CO2 savings by businesses and projects in 2021/22. 
A recent UK Offshore Energy Workforce Transferability Review from Robert Gordon University and a survey from Aberdeen and Grampian Chamber of Commerce both identified positive trends in renewables roles.
Scottish Enterprise's clean hydrogen report also highlights access to a skilled workforce as a key differentiator for Scotland.
The Scottish Government's ambition is for Scotland to have 5GW of clean hydrogen generation by 2030 and at least 25GW by 2045, and its hydrogen assessment in 2020 found that if Scotland exported green energy to Europe, this could result in £25bn GVA with over 300,000 jobs by 2045. 
Cabinet Secretary for Net Zero and Energy Michael Matheson said: "Hydrogen is rapidly emerging as a sustainable solution for the decarbonisation of the global economy and supporting a just transition to a net-zero. Today's report from Scottish Enterprise is further evidence that Scotland has all the key resources, skills and infrastructure to become a leading hydrogen nation for both domestic use and export.
"In December last year, we became the first country in the UK to publish a Hydrogen Policy Statement, setting out how we can make the most of Scotland's massive potential in this new sector, and are providing £100m over the next five years to help accelerate our hydrogen economy, stimulate private investment and capitalise on the huge potential highlighted in this report."
Head of engineering for ORE Catapult Peter Macdonald said: "Hydrogen generated from clean energy sources is set to play a vital role in Scotland's net zero future, with the potential to make significant contributions to jobs, economic growth and regional regeneration as well as attracting inward investment, alongside delivering the emission reductions needed to meet our commitment to net zero.
"This is an exciting opportunity for Scotland, and we must act with urgency to get this industry operational and build on our industrial strengths."
Energy system integration project engineer at the Net Zero Technology Centre Craig Hodge said: "We have an incredible opportunity in Scotland to become a world leader in clean hydrogen production, thanks to abundant offshore wind resources and suitable locations to produce and export hydrogen. This will bring significant economic benefit to Scotland whilst supporting a Just Transition. We must act now to unlock this opportunity, and technology innovation is key to driving down costs and achieving success.
"The Net Zero Technology Centre currently supports numerous projects that will drive innovation in this space, including clean energy hubs, the Scottish and UK hydrogen backbone project, and various electrolyser technology developments. These projects will allow us to address technology gaps spanning the end-to-end hydrogen value chain, unlocking the potential of hydrogen as one of Scotland's primary energy vectors."
Read the full 'Development and Integration of Early, Clean Hydrogen Production Plants in Scotland' report at https://www.scottish-enterprise.com/our-organisation/accessing-our-information
Contact Information
Ruth Andrew
Notes to editors
Notes to editors:
Clean hydrogen is either green hydrogen, produced by electrolysis of water powered by renewable electricity, or blue hydrogen, produced by steam methane reforming (SMR) or autothermal reforming (ATR) with carbon capture, utilisation, and storage (CCUS).
Scottish Enterprise is Scotland's national economic development agency. We're committed to growing the Scottish economy for the benefit of all, helping create more quality jobs and a brighter future for every region.
Follow us on Twitter at  http://twitter.com/scotent and https://twitter.com/ScotEntNews 
Follow us on LinkedIn at https://www.linkedin.com/company/scottish-enterprise/ 
About the Net Zero Technology Centre
Our purpose is to develop and deploy technology to accelerate an affordable net zero energy industry.
The Net Zero Technology Centre (formerly called OGTC) was created as part of the Aberdeen City Region Deal, with £180 million of UK and Scottish government funding to maximise the potential of the North Sea.
Since our inception in 2017, we have been advocates of the role of technology in decarbonising the oil and gas industry. We launched a Net Zero Solution Centre in 2019. In 2020, we redefined our purpose to focus on developing and deploying technology for an affordable net zero Energy Industry. In 2021, we completed our pivot, changing our name from OGTC to the Net Zero Technology Centre to more accurately reflect our purpose.
More than £176 million has been co-invested with industry in technologies from effective well plugging and abandonment, asset integrity to autonomous robotics and renewable power systems. We have screened over 1,300 exciting new technologies, completed or progressed 110+ field trials, over 20 technologies have been commercialised, 33 tech start-ups supported and we have helped generate £10-£15 billion GVA potential for the UK economy.
About the Offshore Renewable Energy Catapult
ORE Catapult was established in 2013 by the UK Government and is part of a network of Catapults set up by Innovate UK in high growth industries. It is the UK's leading innovation centre for offshore renewable energy.
Independent and trusted, with a unique combination of world-leading test and demonstration facilities and engineering and research expertise, ORE Catapult convenes the sector and delivers applied research, accelerating technology development, reducing risk and cost and enhancing UK-wide economic growth.
Active throughout the UK, ORE Catapult has operations in Glasgow, Blyth, Levenmouth, Aberdeen, the Humber, the East of England, the South West and Wales and operates a collaborative research partnership in China.