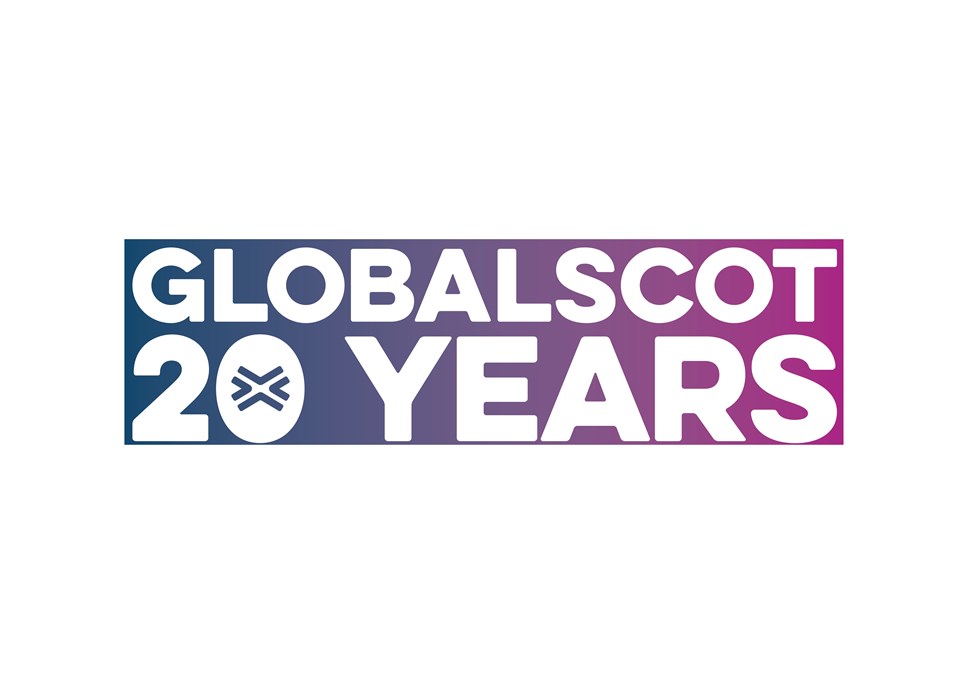 Scaled-up GlobalScot network promoting Scotland in targeted markets and sectors
Further success as network passes 1,000 membership milestone
The burgeoning size and impact of the prestigious business network, GlobalScot has been hailed following a digital event for Scottish firms looking to do business in France.
Businesses across Scotland virtually attended 'La French Day' earlier this week (Tuesday, 7 September), an event organised by Scottish Development International in partnership with Scottish Chambers of Commerce that highlighted French market opportunities in four key sectors: renewable energy, food and drink, healthcare/ life-sciences and digital finance.
French-based GlobalScots were central to the online engagement, providing both local expertise about trading in France and vital sectoral knowledge. GlobalScots participating in the event included Cédric Gerbier, Director of engineering firm, Locogen France and Anne-Sylvie Vassenaix-Paxton of integrated legal and business services company, DWF.
Both M. Gerbier and Mme Vassenaix-Paxton only became GlobalScots this year, highlighting the rapid scaling up of the network which celebrated its 20th anniversary this summer. Since the start of 2021, the number of French GlobalScots has almost doubled, with the network welcoming 11 new members principally from industries identified as priority export markets for Scotland, including energy transition and renewables.
And that substantial growth has been replicated across the world, with GlobalScot recently breaking through the 1,000 barrier in terms of network members. GlobalScots can now be found in 62 countries, ranging from Mexico to Thailand.
Trade Minister Ivan McKee, who delivered the opening address at La French Day, said: "The Scottish Government is pushing forward with an ambitious agenda of recovery and economic transformation. Central to our plans is supporting the growth ambitions of Scottish companies and helping them access international markets – something which is more important than ever in the wake of Brexit and its impact.
"The combined knowledge and expertise of our GlobalScots is a major asset in helping businesses identify new overseas trade opportunities and build their export base, and in attracting inward investment to Scotland."
Consisting of entrepreneurs, business leaders and community figureheads, GlobalScots are a vital component of Scotland's international network, providing Scottish companies with critical market insights and highlighting opportunities in Scotland to potential investors.
That activity has been evident in France, where GlobalScots have worked closely with SDI trade and investment specialists based in the country. Alongside participating in events such as La French Day, GlobalScots have been engaging directly with Scottish firms over the past year, as well as introducing SDI in-market representatives to key stakeholders and companies.
Julien Rapenne, Senior Trade Specialist Energy, SDI France, said: "La French Day is a fantastic example of collaboration with the GlobalScot network, bringing a high value for Scottish companies.
"More and more GlobalScots have been involved in SDI activities and are also sharing their knowledge and expertise with Scottish companies. This is a great resource for Scottish companies interested in exporting their services and products in France."
M Gerbier said: "GlobalScots have such an enthusiasm to help, share, build and celebrate. Our common passion for Scotland is an incredibly powerful catalyst and I am excited to see what we can achieve together."
A pioneer in its approach, and acknowledged by the World Bank as an exemplar in how a diaspora can be used to support economic growth within a country, GlobalScot is fully embedded in the three pillars of the Scottish Government's global trade and investment strategy: Shaping Scotland's economy: inward investment plan; Scotland: A Trading Nation; and Investing with purpose: global capital investment plan.
Suzanne Sosna, Interim Director of Global Trade at SDI, added: "Our specialists around the world are finding commercial opportunities for Scottish companies on a daily basis. Their work is supported by our GlobalScots, who with their skills, experience and connections, play a key role in helping companies grow their networks and sales overseas.
"As we continue our targeted approach to attracting inward investment to Scotland and focus on priority export markets, the expanding GlobalScot network will become ever more important in helping us grow a fairer, greener Scotland for all."
France is Scotland's top international export destination country outside of the United States, with an estimated £3bn of exports in 2018.
Contact Information
Robbie McGregor