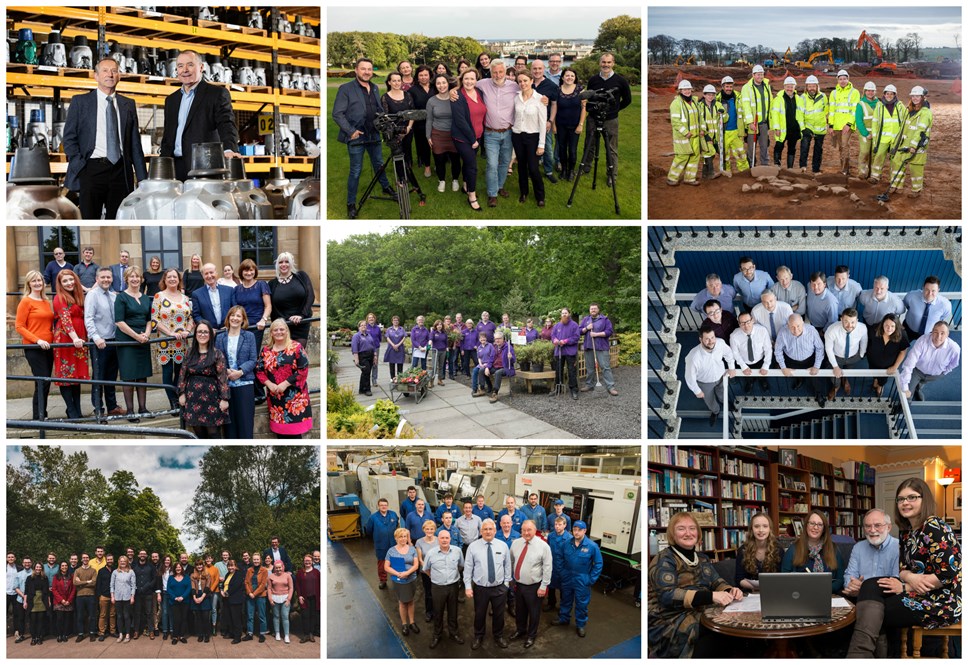 'Scotland for Employee Ownership' launches advocate programme on EO Day 2020
Industry leadership group Scotland for Employee Ownership (SfEO) has announced it has created an Advocate Programme.
SfEO wants Scotland to be the global centre of excellence for employee ownership with an aspiration to see 500 highly engaged employee-owned businesses in Scotland by 2030. It has set up the Advocate Programme to enlist the support and advocacy of people involved in the employee ownership sector in order to help achieve this vision.
Launched on Employee Ownership Day (EO Day, 26 June 2020), a UK-wide celebration of employee ownership, the Programme aims to equip advocates with information, data and tools to raise awareness of the benefits of employee ownership.
Advocates will be asked to become part of SfEO activities, help to raise awareness of employee ownership through their business networks and social media channels, and provide mentoring for businesses thinking of transitioning to the employee ownership model. Advocates may include employee-owned businesses and individuals and stakeholders that have an interest in promoting employee ownership such as professional advisors and organisations from Scotland's ecosystem.
Jamie Hepburn MSP, Minister for Business, Fair Work and Skills and co-chair of SfEO, said: "Employee-owned businesses are likely to be more productive, inclusive and innovative, which is why we want to see 500 in Scotland by 2030. Who better to spread the word about this type of business than the employees themselves?
"If you work in or with the employee-owned businesses sector, or simply want more business owners to adopt the model to build an economy in which everyone can contribute and benefit from growth, we'd love to hear from you."
Led by senior figures in the Scottish business world, including representatives from Scotland's top employee-owned businesses, as well as key organisations including the Scottish Government, Co-operative Development Scotland and the Employee Ownership Association, the group has created an industry strategy that supports the advancement of thriving, self-sustaining employee-owned businesses in Scotland to the benefit of all present and future employees, and the economy where these businesses operate.
EO Day brings together the employee ownership sector and supporters to celebrate and champion the impact employee ownership has on individuals, businesses and the wider economy. Following the COVID-19 crisis, the initial plans for the day were adapted to make it more relevant to the current climate. As employee ownership could be the answer to many big questions about the future of the economy and the ways in which business is done, the theme is '#EOIsTheAnswer'.
The Employee Ownership Association (EOA) also released new statistics today on EO Day, showing that employee ownership has become a national phenomenon with Scotland only second to London for its growing critical mass of employee-owned firms.
SfEO co-chair Isabella Miller, who is also the head of John Lewis in Glasgow, commented: "The time is ripe for the employee ownership sector to champion and facilitate a step-change in the development and growth of employee ownership, leading to an employee-owned business population that impacts disproportionately on Scotland's wellbeing, productivity and innovation indices.
"From a wider economic perspective, employee-owned businesses create more diversity and resilience within the economy, as well as tending to be more productive than their non-employee owned counterparts. Their presence is one of the few drivers in the economy working against the rising inequality gap. Employee-owned businesses often root businesses in the local economy, creating longer term sustainability of local labour markets.
"It is pertinent that we're launching the programme on Employee Ownership Day. With the current COVID-19 crisis, the economy needs to have the best possible chance of recovery, with businesses that can be resilient, adapt and offer a fairer more inclusive economy. For this reason, we believe there is a significant role for employee ownership to play in helping to build back better."
Those interested in joining the Advocate Programme can sign up here: https://form.jotform.com/201553305245042
The photo collage shows some of the businesses that have transitioned to employee ownership in the last year. From top left to bottom right: Tricore, MacTV, Guard Archaeology, Aspire, New Hopetoun Gardens, Grossart Associates, Anderson, Bell + Christie, GS Brown and ESPL
ENDS
Issued by Smarts on behalf of Scotland for Employee Ownership. For further information, please contact Suzanne Clark-Amir on 0141 222 2040/07970834354 or suzanne.amir@smarts.agency
Contact Information
Jennifer Stevenson