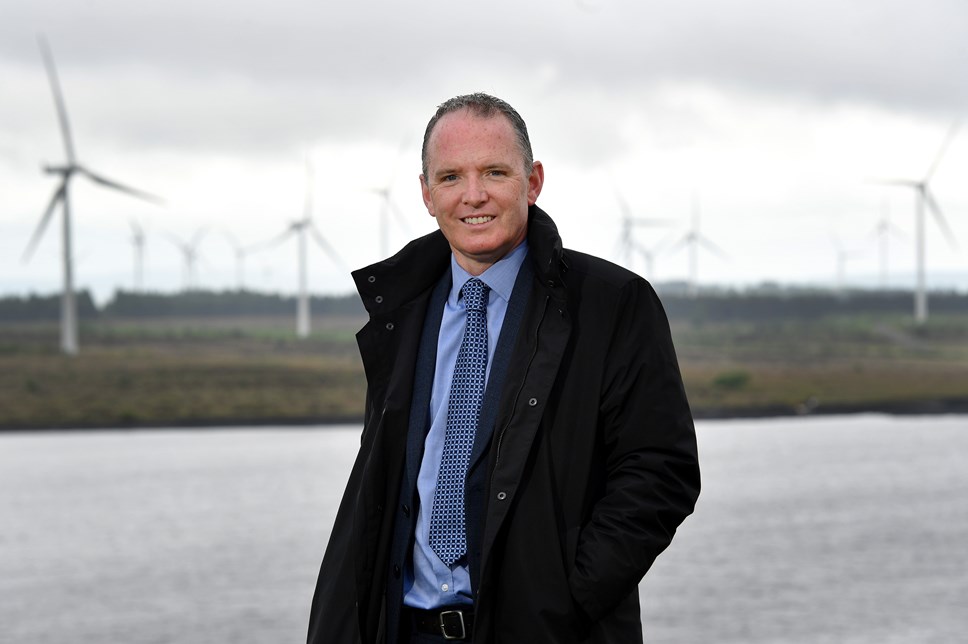 Scottish Enterprise continues to support a growing early-stage equity market
Scottish Enterprise today, 18 August 2022, revealed that 2021/22 continued to be a record year for its early-stage investment activities.
The enterprise agency, which has been investing in early-stage businesses since 2003, alongside local, national, and international private sector investors, recorded investment of £50.71 million into 102 early-stage high growth investment opportunities - which in turn helped leverage a further £257 million from private sector investors resulting in over £307 million of growth finance for innovative, ambitious early-stage Scottish businesses last year.
2021/22 proved to be the strongest on record for attracting international co-investment with more than half of the finance leveraged coming from global Venture Capital firms and corporate investors. This was as a result of ongoing work to build investor networks internationally, complementing the work of the Scotland's Global Investment Plan, and underlines the vibrancy of Scotland's investment market and the international appeal of Scottish companies.
2021/22 also saw an increasing number of businesses continuing their growth journey under new ownership having successfully reached the stage where exit opportunities are available for early investors, allowing Scottish Enterprise to generate £106 million of income.
Adrian Gillespie, Chief Executive at Scottish Enterprise, said: "Last year was an exceptional year for our early-stage investment activities. Not only did we see a healthy number of deals, but our maturing portfolio of investee companies saw strong exit opportunities allowing us to generate significant income to re-invest in the economy."
A key priority for Scottish Enterprise is ensuring that early-stage entrepreneurial companies with high growth potential can access the finance they need to start up and grow. Alongside co-investment, Scottish Enterprise also provides specialist, tailored advice and funding support to identify investors and to raise finance through its Financial Readiness Service. 269 companies were supported by this service last year to successfully raise external finance.
Adrian continued, "It's hugely gratifying to see the businesses we work with go from strength to strength, attracting further investment, and developing innovative products, services, and business models, providing high value employment opportunities right across Scotland."
"Our support for fast growing, innovative companies is particularly important at a time when there are considerable challenges facing many businesses. We very much recognise the importance of attracting new investment to the future prosperity of Scotland."
Notable investments during the year included:
Verlume, an investment into Aberdeen-based subsea technology company alongside Edinburgh-based venture capital firm Par Equity and included existing backers, Orchard Venture Capital raised £2.5 million in a further funding round. The investment, alongside a recent rebrand, will allow the company to capitalise on the growing opportunities within the energy transition and grow the business at pace.
Talking Medicines, an investment alongside new international investor Thairm Bio and existing investors Tern and SIS ventures in a £1.5m funding round to support its ambitions for expansion into the US. Scottish Enterprise provided wrap around advice and grant funding through its SMART: SCOTLAND programme. The Glasgow-based patient intelligence company has developed a data platform - PatientMetRx - which uses machine learning and natural language processing to provide science-based insights.
In4Derm, is a spin out from the world leading University of Dundee's School of Life Sciences and a fantastic example of an innovative Scottish early-stage business with global growth ambitions. An investment via our Scottish Venture Fund alongside o2h Ventures in a £1.6m pre-Series A funding round to support the continued development and expansion of its pipeline of first-in-class anti-inflammatory and orphan indications therapeutics. The drugs developed by In4Derm will help patients across the world and create jobs in Scotland while contributing to the continued growth of its vibrant life sciences sector.
Boundary, an investment alongside partner Equity Gap and Skyscanner co-founder Gareth Williams and Co-founders Robin Knox & Paul Walton and chairman, Richard Lewis into this Scottish home security start-up. £3.7m was raised to scale up the Edinburgh-based company which launched its first product in March 2021. The funds raised will be used to expand the business over 18 months as it looks to a more ambitious investment round in the future.
Kynos Therapeutics, a spin out of the University of Edinburgh, raised £9m to progress development of therapies at the interface of inflammation, immunity and metabolism. The initial financing round was led by Epidarex and joined by IP Group and Scottish Enterprise.
Notable exits realised during the year included:
Current Health, a co-investment alongside Par Equity, was acquired by US based Best Buy for $400m which significantly enhances the company's ability to expand at scale through access to first-class supply and logistic networks whilst growing their Scottish and US based team.
Smarter Grid Solutions, a spin out of Strathclyde University, was acquired by Mitsubishi Electric Corporation and has embarked on the next stage in its global growth journey whilst maintaining and growing their Scottish presence – a co-investment with Scottish Equity Partners.
Spoonfed, an investment alongside Equity Gap, was acquired by 365, allowing the business to continue to realize its full potential, particularly in the US and European markets from its base in Glasgow utilizing the international network, and support 365 can provide.
Contact Information
Aileen Hotchkiss