20 December 2017
Scottish Enterprise delivers highest business innovation figures to date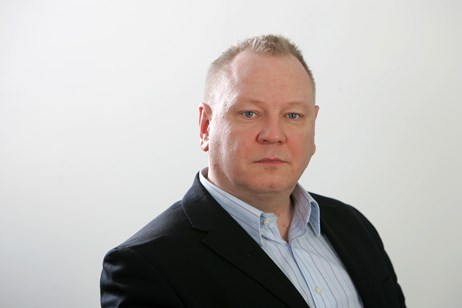 £424m R&D investment and £750m revenue generated
Business innovation in Scotland is at an all-time high according to latest figures from Scottish Enterprise.
The performance data from its current Business Plan shows that businesses are reaping more commercial success than ever before from their innovation activity to drive their growth and international expansion.
Over the last two years, Scottish Enterprise's innovation achievements include:
helping over 2800 companies to start innovating
£750 million of new revenue from successful innovation projects with Scottish companies, with international sales comprising half of this
£424 million of investment in new research and development (R&D) activity in Scotland
Scottish Enterprise-supported projects now account for £1 of every £4 spent on R&D in Scotland
The agency's focus on achieving a significant increase in the revenues Scotland generates from strengths in research has resulted in businesses committing to spend £424m on R&D in the last two years, an increase of 77% compared to the previous two years.
The nature of these R&D projects is also being transformed. The number of SME R&D projects has risen five-fold since 2013 and the value has risen seven-fold. Last year, SME-supported R&D exceeded the value of large company R&D projects.
Scottish Enterprise's aim to engage more companies and raise their awareness of and participation in different kinds of innovation has helped over 2800 companies to start innovating in last two years.
These figures are announced on the same day that Economy Secretary Keith Brown welcomed new business R&D expenditure figures from the Scottish Government, showing Scotland has for the first time achieved more than £1bn business R&D expenditure, with Scotland outperforming the UK in terms of R&D spend growth.
Jim Watson, director of Innovation and Enterprise Services at Scottish Enterprise, said: "Our performance results over the last two years show a universal rise in business innovation activity across Scotland, regardless of how you measure it.
"Designing our approach to innovation to stimulate business demand and aligning our resources behind this approach has meant we're on track to meet or exceed all of our three-year Business Plan targets.
"It's also great to see independent endorsement of our approach, with the news today that Scotland has reached £1bn R&D investment for the first time, as well as the EY Attractiveness Survey 2017 recognising Scotland as the UK leader in attracting foreign direct investment for R&D projects.
"This is fantastic news for Scotland that will build competitive advantage for companies for years to come. However, we can't rest on our laurels. We're ambitious to help even more companies generate new revenue from innovation activity, and I'd encourage every business that wants to innovate to get in touch."
Notes to Editors
The Scottish Enterprise 2015-2018 Business Plan set out a vision to help transform Scotland's innovation performance to equal the best performing nations by 2020, creating the foundations for significant growth in Scotland's export and productivity performance.
To achieve this, a transformational shift in the ambitions of Scottish companies was needed to increase both the number of businesses innovating to grow, as well as a significant increase in jobs and prosperity generated from innovative activity.
Sector innovation support
In the last year Food & Drink and Oil & Gas companies in particular are benefitting from enhanced innovation assistance. Make Innovation Happen is a new service developed over the last year in partnership with a range of public and private sector organisations. It's the first service of its kind in Scotland and aims to provide food & drink businesses with simplified access to innovation support across the public and private sector to supports the industry's 'Ambition 2030' strategy. Its goal is to double turnover in the sector to £30 billion by 2030.
Responding to the oil and gas downturn, the First Minister announced availability of £10 million to help firms reduce risks associated with carrying out R&D, as well as giving them access to specialist experts to help them kick-start innovation projects and maintain global competitiveness. To date, Scottish Enterprise has generated an increase of around 200% in innovation investment from O&G companies in the last year compared to 2015-16 by delivering £15.9m of innovation support which leveraged £43 million of investment in 111 new innovation projects with 82 companies.
To read the Scottish Government business R&D expenditure news release, please visit https://news.gov.scot/news/record-year-for-business-rd-spend
Scottish Enterprise
is Scotland's main economic development agency and aims to deliver a significant, lasting effect on the Scottish economy. Our role is to help identify and exploit the best opportunities for economic growth. We support ambitious Scottish companies to compete within the global marketplace and help build Scotland's globally competitive sectors. We also work with a range of partners in the public and private sectors to attract new investment to Scotland and to help create a world-class business environment.
Follow us on Twitter at
http://twitter.com/scotent
Follow us on Facebook at
http://www.facebook.com/scottishenterprise