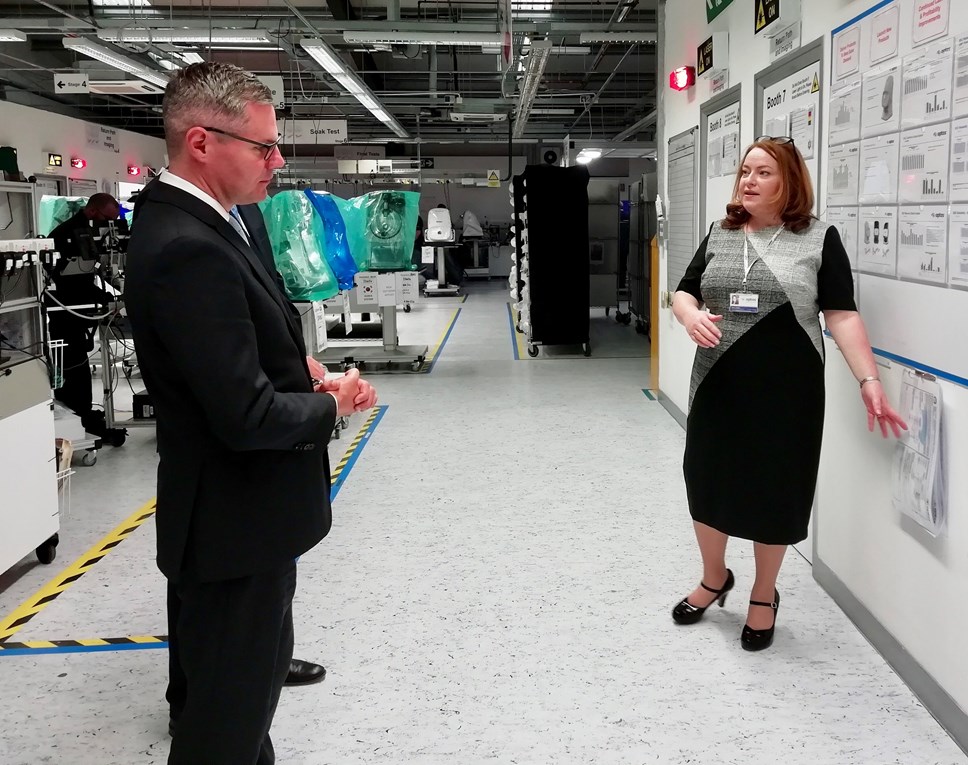 Scottish Enterprise Welcomes Fund to Support Manufacturing
The Advancing Manufacturing Challenge Fund will help small and medium-sized enterprises (SMEs) in Scotland enhance their manufacturing capabilities.
Scottish Enterprise has welcomed the launch of a new fund designed to support SMEs in Scotland.
Academic institutions, public bodies, and third sector organisations have been encouraged to apply for the Scottish Government's Advancing Manufacturing Challenge Fund, which aims to have a significant impact on advancing the manufacturing capabilities of SMEs and lead to long-term transformational change.
Scottish Enterprise is pleased to be working in partnership with its Strategic Board partners to deliver this exciting new fund, launched today by Economy Secretary Derek Mackay at the medical technology company Optos in Dunfermline.
Funding will be awarded on a competitive basis to public-sector organisations that can support Scottish SMEs in identifying solutions to common challenges, and to take advantage of growth opportunities, allowing businesses to build their capacity for innovation and collaboration.
Scottish Enterprise Sector Director, David Smith, said: "Business growth and innovation are inextricably linked, so it's a key priority for Scottish Enterprise to support companies in order for them to fully unlock their potential.
"Scottish Enterprise is excited to be a lead partner on the Advancing Manufacturing Challenge Fund, a programme that will deliver widespread benefits across Scotland. If you are a public-sector organisation and you can offer support that enables innovative Scottish SMEs to move forward on their manufacturing journey, then AMCF is the programme for you.
"Alongside the ground-breaking National Manufacturing Institute Scotland, AMCF demonstrates Scottish Enterprise's commitment to the future success of manufacturing in Scotland and ensuring we help Scotland's manufacturers to maximise the benefits of digital technology and automation ."
More information about the launch can be viewed on the Scottish Government's website: https://www.gov.scot/news/investing-in-manufacturing/.
Public-sector organisations interested in applying for the AMCF should visit: https://www.scottish-enterprise.com/support-for-businesses/develop-products-and-services/innovation-support/advancing-manufacturing-challenge-fund
Contact Information
Robbie McGregor
Notes to editors
The photo shows Economy Secretary Derek Mackay speaking with Sarah Jardine, Senior Director of Manufacturing at Optos in Dunfermline today.