20 July 2017
Scottish Enterprise welcomes the announcement of the £1.1 billion Edinburgh and South East Scotland City Region Deal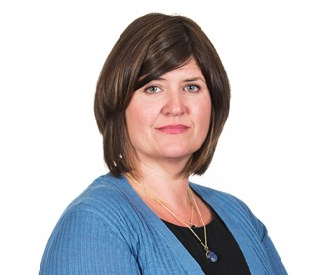 Scottish Enterprise has today welcomed the signing of the £1.1 billion Edinburgh and South East Scotland City Region Deal.
The Deal's ambitious commitment to invest over £600 million in a research, development, and innovation (RD&I) programme centred on data driven innovation represents a once in a generation opportunity to capitalise on a data revolution worth an estimated £20 billion to Scotland's economy, and which could attract an additional 1500 jobs to Scotland from inward investment alone by 2020.
Edinburgh City Region is home to many of Scotland's world-leading data innovation assets, including the University of Edinburgh's School of Informatics, the Edinburgh Parallel Computing Centre, and a vibrant tech startup scene that has already produced two billion dollar companies in Skyscanner and FanDuel.
Whilst Scotland has a clear competitive advantage the pace of change is significant in a highly competitive global marketplace. City Deal investment represents an unparalleled opportunity to stay ahead of the curve and drive forward the ambition we share with industry, academia and others across the public sector for Scotland to become the data capital of Europe by 2025.
Speaking after Keith Brown, Cabinet Secretary for Economy, Jobs and Fair Work, announced the Deal, Scottish Enterprise Managing Director Jane Martin said: "This is fantastic news for Edinburgh and South East Scotland. The commitment from all partners will drive transformational, inclusive economic growth for both the region and for Scotland as a whole. The 15-year Deal paves the way for investment in innovation, skills and infrastructure across the region. SE looks forward to working closely with our City Region partners to maximise the benefits of the Deal and its contribution to sustainable economic growth for Scotland."
Scottish Enterprise
is Scotland's main economic development agency and aims to deliver a significant, lasting effect on the Scottish economy. Our role is to help identify and exploit the best opportunities for economic growth. We support ambitious Scottish companies to compete within the global marketplace and help build Scotland's globally competitive sectors. We also work with a range of partners in the public and private sectors to attract new investment to Scotland and to help create a world-class business environment.
Follow us on Twitter at
http://twitter.com/scotent
Follow us on Facebook at
http://www.facebook.com/scottishenterprise