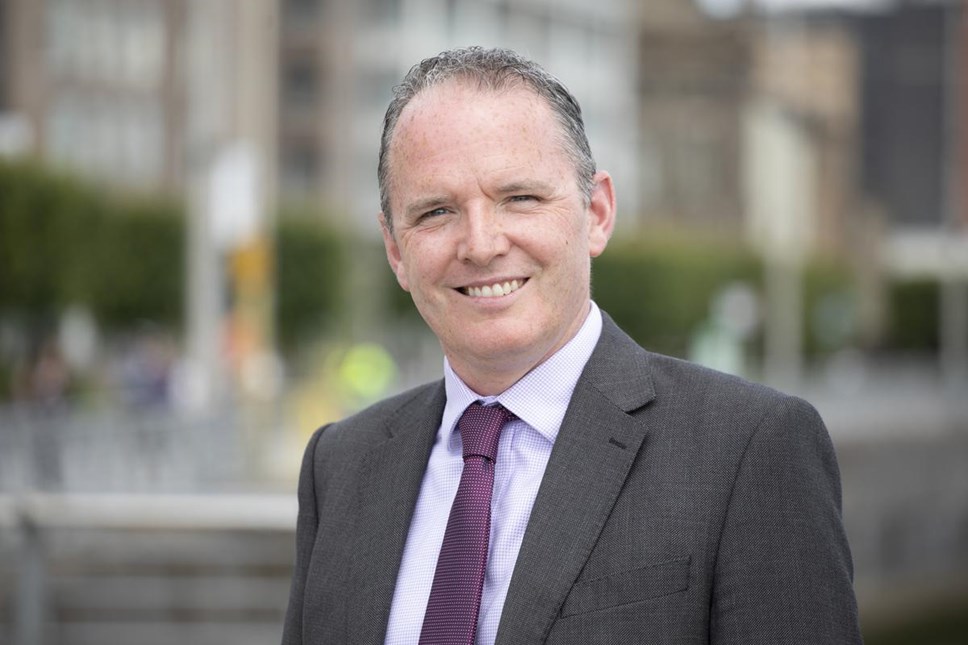 Scottish offshore wind industry Collaborative Framework Charter welcomed by Scottish Enterprise
The First Minister Nicola Sturgeon announced the new signatories of the Scottish Offshore Wind Energy Council (SOWEC) Collaborative Framework Charter at the All Energy Conference and Exhibition in Glasgow today (11 May.)
24 organisations, representing almost 25GW of ScotWind projects with an estimated value of £1.5bn per GW have agreed to work together in the development and delivery of the Collaborative Framework. These and other signatories are also responsible for a further 6.7GW of other Scottish projects either in construction or under development.
Scottish Enterprise Chief Executive Adrian Gillespie welcomed the news and said: "Scottish Enterprise fully supports this charter, further enhancing collaboration across developers, government and enterprise agencies in our shared interest in building a Scottish supply chain that will play a full role in delivering ScotWind and realising the billions of pounds of economic opportunities from these and future projects.
"We have supported the offshore wind industry for well over a decade and are aligned with the collaborative nature of the charter, which we will support alongside our sister enterprise agencies to create hubs of expertise around Scotland to increase manufacturing activity, investment and jobs in offshore wind.
"Ultimately this is about working smarter, making the most of Scotland's manufacturing assets and port infrastructure to create a sustainable pipeline of projects to further our net zero economy through energy transition."
Find out more about the Collaborative Framework and read the SOWEC news article.
The charter is being coordinated by the Scottish Offshore Wind Energy Council (SOWEC), a partnership between Scottish Government and agencies and the offshore wind industry. Industry participants have signed up to an associated Charter, agreeing to support SOWEC's work.
Contact Information
Press Office