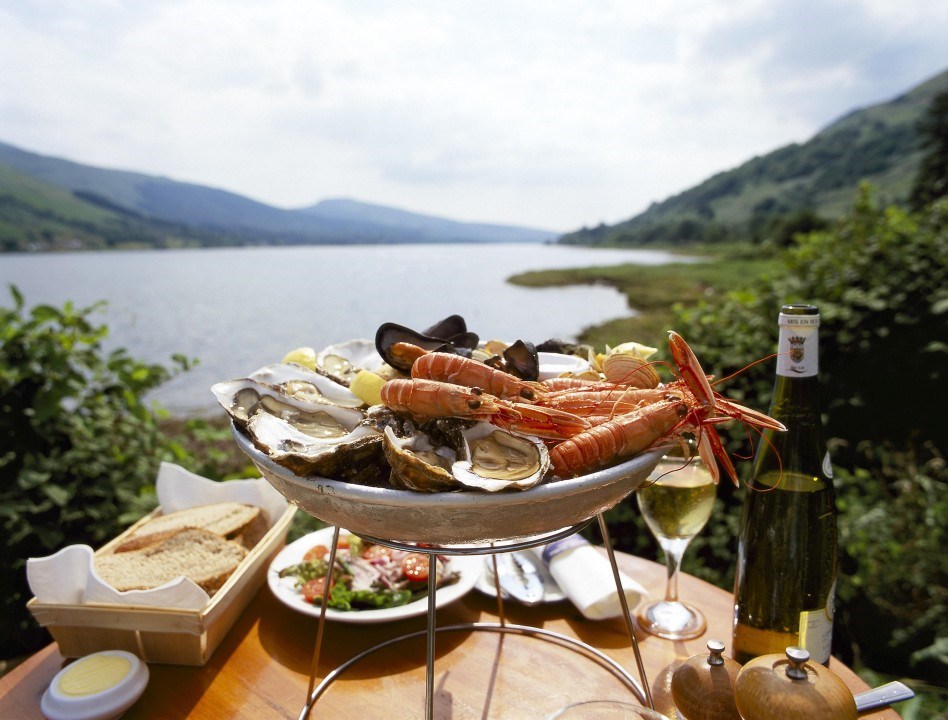 Spanish Export Opportunities on the Menu at SDI Webinar
COVID-19 Reinforces Importance of E-Commerce and Digital Presence for International Trade
With Scottish Food & Drink Fortnight in full swing, export opportunities in Spain will be served up at a Scottish Development International (SDI) virtual event tomorrow (Thursday, 10 September).
Scotland's trade and investment agency will host a webinar to highlight the Iberian country as a market for Scottish food and drink companies to do businesses in. Spain is the number three market in the world for Scottish food exports with a significant number of seafood, Scotch Whisky and shortbread companies already exporting their world-class products there.
This virtual event will highlight specific opportunities in the premium grocery, health & wellness and seafood sub-sectors. The webinar will also provide advice on how to navigate the current challenges caused by COVID-19.
And Scottish Government Trade, Investment and Innovation Minister Ivan McKee will be on-hand to welcome guests to the webinar and to highlight the importance of international exports to Scotland's economic recovery following the impact of the global pandemic.
Audrey Leng, Food & Drink Manager - Spain for SDI, said: "While COVID-19 has had an undeniable impact on international trade and investment, there remains a strong appetite for Scotland's globally renowned produce.
"Spain is a priority market for Scotland, especially for food and drink exports. This webinar will highlight opportunities that continue to exist for Scottish companies in this sector and how to do business in a post COVID-19 environment."
During regular conversations with industry over the past five months, many businesses have advised Scottish Enterprise that they are increasingly adopting digital technology and enhancing their e-commerce capabilities to help them export and sell.
The uncertainty caused by COVID-19 and the restrictions placed on travel has resulted in an exponential growth in this sector. Recognising this, SDI has held many 'virtual' engagements highlighting international opportunities that remain for companies in Scotland, including med-tech and life science sector exports to the US and green hydrogen opportunities in Germany.
As Scotland's economic recovery gathers pace, Scottish Enterprise will also be enhancing its suite of existing digital products and services, redesigning these to ensure companies can access them as smoothly as possible.
Mr McKee added: "International exports have a central role to play in our economic recovery from COVID-19. The quality and value of our food and drink products is recognised around the world and offers significant potential for further growth, particularly in countries such as Spain, where demand is already strong.
"The global pandemic presents significant challenges but also offers opportunities to do business in a different way. This SDI webinar will provide valuable advice on how companies can use digital technology to open up new markets and reach new customers.
"Scottish Government has set an ambitious target of increasing the value of exports from 20 per cent to 25 per cent of GDP by the end of the decade. As we recover from the pandemic, and amidst the continuing uncertainty caused by our departure from the EU, Scotland will remain an open and progressive nation whose businesses trade in global markets."
Scotland's food and drink sector is worth £15bn to the country's economy. Food and drink remains Scotland's top international export sector, with the latest HMRC statistics showing these exports to be worth £6.3bn in 2018.
Interested businesses can still register for this webinar by visiting: https://www.scottish-enterprise.com/learning-zone/webinars
Contact Information
Robbie McGregor