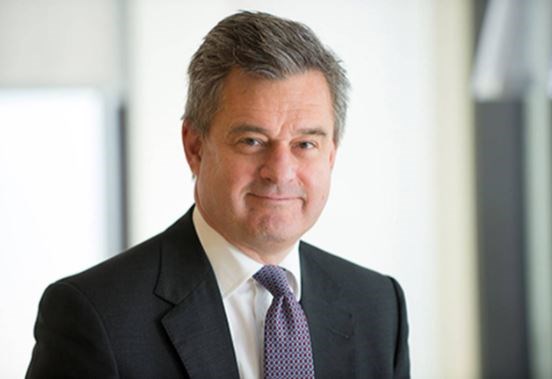 Scottish Enterprise and the risk capital market
Peter McKellar, Board Member, Scottish Enterprise
According to 'Investing in ambition: Scotland's risk capital market in context', more equity deals were completed in Scotland during 2020 – 446 in total – than in any other year on record. Furthermore, it was the fourth year in a row that equity investment in businesses operating in Scotland amounted to more than £400 million.
The report also identifies an increase in 2020, in the number of equity deals under £500,000 – many of the companies accessing funding at this level are at the early stages of their growth journey and where this external risk finance is critical to their ability to achieve value.
The Early Stage Growth Challenge Fund, part of a Scottish Enterprise-managed £38m package of support for innovative young businesses operating in Scotland, accounted for 90 investments, a third of all investments in that bracket.
Without that support, both the number and value of deals under £500k would have fallen by 25% and 42% respectively, highlighting the role Scottish Enterprise continues to play as an important source of early stage risk capital for the country's SME funding market.
Addressing market failure
Scottish Enterprise was tasked in 2003 with addressing the market failure in the supply of risk capital to early-stage companies with high-growth potential.
Since then, the agency has worked closely with private sector investors to develop a suite of co-investment funds designed to boost business growth in Scotland. More than £620m has been invested by Scottish Enterprise through these vehicles, leveraging £1.75 billion of private sector investment.
Three independent reports published this year have recognised the impact of the agency's ongoing investment activities.
In January a report published by the Royal Academy of Engineering (RAE) Enterprise Hub and Beauhurst named Scottish Enterprise as the most active investor in university spinouts – entities established to transform ideas and inventions developed in research labs into revenue-generating and job-creating companies – in the UK over the past decade.
Beauhurst published a separate study in February identifying the agency as the third most active investor in the whole of the UK in high-growth companies in 2020.
And in April, research compiled by LINC Scotland, the national angel capital association, which revealed that the £9.7m invested in Scotland by angel investors during the first three months of this year was the second highest on record after the Q4 2019 peak of £10.9m. According to LINC, much of that investment was matched by co-investment from funds managed by Scottish Enterprise.
Globally successful businesses
The agency's investee companies past and present are too numerous to list, but notable examples include Calnex, the Linlithgow-based telecoms company that last year launched Scotland's first IPO since 2018, and Symphonic Software, the cyber security spinout from Edinburgh Napier University that was acquired last year by US company Ping Identity in a deal worth $31m.
This year, Scottish Enterprise has provided first-time and follow-on investment to several early-stage companies including Edinburgh-based health and fitness tech start-up SujiBFR whose smart fitness device is being adopted by tennis' governing body the LTA.
The companies highlighted above also benefitted from other often intertwined early-stage services provided by Scottish Enterprise, namely the agency's High Growth Spinout and High Growth Ventures programmes.
These programmes help companies develop value propositions, business plans and investment strategies in pursuit of the investment that will help them grow and scale.
It goes without saying that Scottish Enterprise's investment activities carry a degree of risk – it's concerned with the provision of risk capital, after all – but many of the agency's investee companies, such as Current Health, Intelligent Growth Solutions and the aforementioned Calnex have gone on to attract significant further private investment from domestic and international investors and become globally successful businesses.
Demand for risk capital
Returning to the findings of 'Investing in ambition', the data presented in the report points to the continued appetite of the broad mix of investors active in the Scottish market to continue to invest. However, we are also seeing a continued trend in favour of follow-on and later stage investment, pointing to the continued need to focus on the early stages of the growth pipe-line to ensure we continue to develop more companies to support Scotland's future economy.
The full impact of the pandemic will become clearer in the coming months, but Scottish Enterprise will continue to work with its partners to provide risk capital to Scottish businesses developing disruptive technologies and business models that will aid economic recovery by creating good jobs, developing strong entrepreneurial communities, and aiding the transition to a net zero economy.