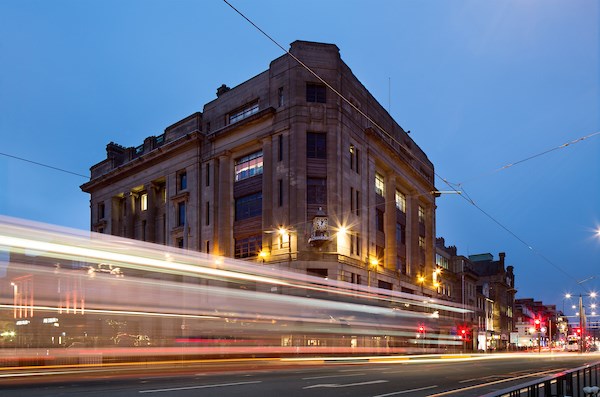 Scotland tops poll of Europe's most connected.
Minister welcomes major international title.
UNDER STRICT EMBARGO: 00.01 ON MONDAY 10 FEBRUARY 2020
Scotland has been ranked the number one large European region for connectivity.
The title has been granted in the prestigious fDi European Cities and Regions of the Future Awards 2020/21, which celebrate the most successful locations in Europe for investment attraction.
Scotland has also placed in the top 10 in a number of other categories, including third for the foreign direct investment (FDI) strategy.
This follows on from the publication of Scottish Development International (SDI) figures for 2018/19, which showed more than 10,000 planned jobs had been generated by FDI projects into Scotland – an increase of 18% compared with the previous financial year.
Scotland was also once again the top UK location for inward investment outside of London, according to the most recent EY Attractiveness Survey.
Scottish Government Connectivity Minister Paul Wheelhouse said: "Scotland's ranking as the number one large European region for connectivity is fantastic news and welcome recognition.
"I am extremely proud that Scotland has been recognised in this way, particularly at a time when our need to connect with the rest of Europe, and the world, has never been stronger.
"The ability to connect – be it physical or communicative - is one of the most crucial components of a thriving economy, and connectivity is a key focus for us.
"We will continue to ensure Scotland remains connected, for our businesses, our communities and our economy."
The awards will be presented at the MIPIM (Marché International des Professionnels de l'Immobilier) conference in Cannes next month, where a delegation representing Scotland's public and private sectors will promote Scottish opportunities to the world's biggest real estate investors.
Charlie Smith, Managing Director of SDI said: "The major benefit of FDI is seeing international partners working with indigenous companies to share ideas, talent and culture and grow together for everyone's benefit.
"To achieve this, we need to ensure Scotland has the appropriate infrastructure in place, and key to this is connectivity.
"So I welcome this prestigious accolade, which is just one of the reasons we continue to be the most attractive destination in the UK outside of London for FDI.
"MIPIM is a unique opportunity to promote Scotland's many qualities to the biggest investors on the planet, and the presentation of this award at MIPIM gives a real boost to the messages we can present to help attract those investors to Scotland."
Contact Information
Donna Watson
Notes to editors
NOTES
| | | | |
| --- | --- | --- | --- |
| LOCATION | COUNTRY/REGION/IPA | CATEGORY | RANKING |
| Scotland | UK | fDi's Large European Regions of the Future 2020/21 - Connectivity | 1 |
| Scotland | UK | fDi's Large European Regions of the Future 2020/21 - FDI Strategy | 3 |
| Scotland | UK | fDi's Northern European Regions of the Future 2020/21 | 5 |
| Scotland | UK | fDi's Large European Regions of the Future 2020/21 | 6 |
| Scotland | UK | fDi's Large European Regions of the Future 2020/21 - Economic Potential | 8 |
| Scotland | UK | fDi's Large European Regions of the Future 2020/21 - Business Friendliness | 8 |
| Scotland | UK | fDi's European Regions of the Future 2020/21 | 10 |
| Scotland | UK | fDi's Large European Regions of the Future 2020/21 - Human Capital and Lifestyle | 10 |